Several months ago, I received a pair of black Oxford shoes and a black leather belt from ShoePassion. I have finally had a chance to evaluate the products and write-up a full review. Below you will find my thoughts on the initial products, as well as how I felt about wearing the products.
Receiving the box
Both the shoes and the belt came wrapped in the same packaging and inside of the initial packaging was a separate box for the shoes and a smaller one for the belt. Both were wrapped in quality boxes and the presentation was over the top. I truly appreciate when companies send their products in well made boxes/containers, because I feel that it shows they truly care about what they are selling.
The Belt
The belt that I got was a standard black belt, same look as any belt that you could find in your average stores. The quality, however; appears to be better. The leather is very clean and smooth and is stitched to a nice backing. In addition, the buckle is sturdy and should hold up to some serious abuse. I have no complaint with the belt and have worn it several times without issue.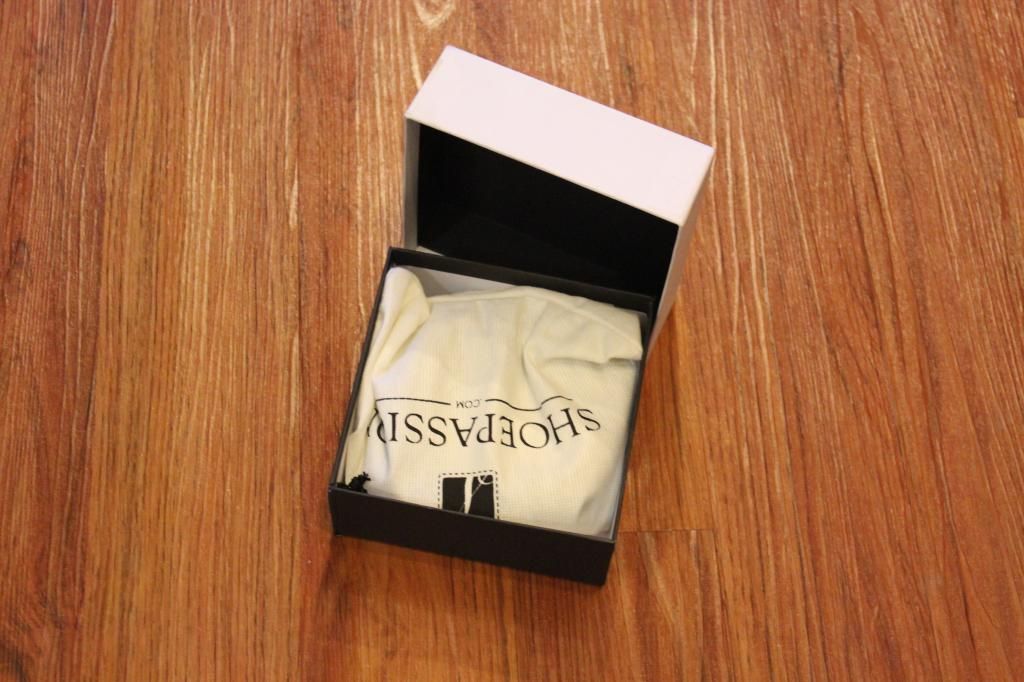 The Shoes
I am very satisfied with this pair of shoes. They have clearly been constructed well and have been holding up great to normal wear and tear. These are handcrafted and welt-sown and a staple that should be in every man's closet. The design, in my opinion is pretty standard for a cap-toe Oxford and they look very sharp. The only critique that I have is that I would prefer the shoes to be a bit more narrow in shape. This is just a look preference and I do not feel that they fit poorly or are uncomfortable, I just like the narrower look of many shoes out there. As for the fit, these are spot on, they took one or two times to break-in and have been great ever since.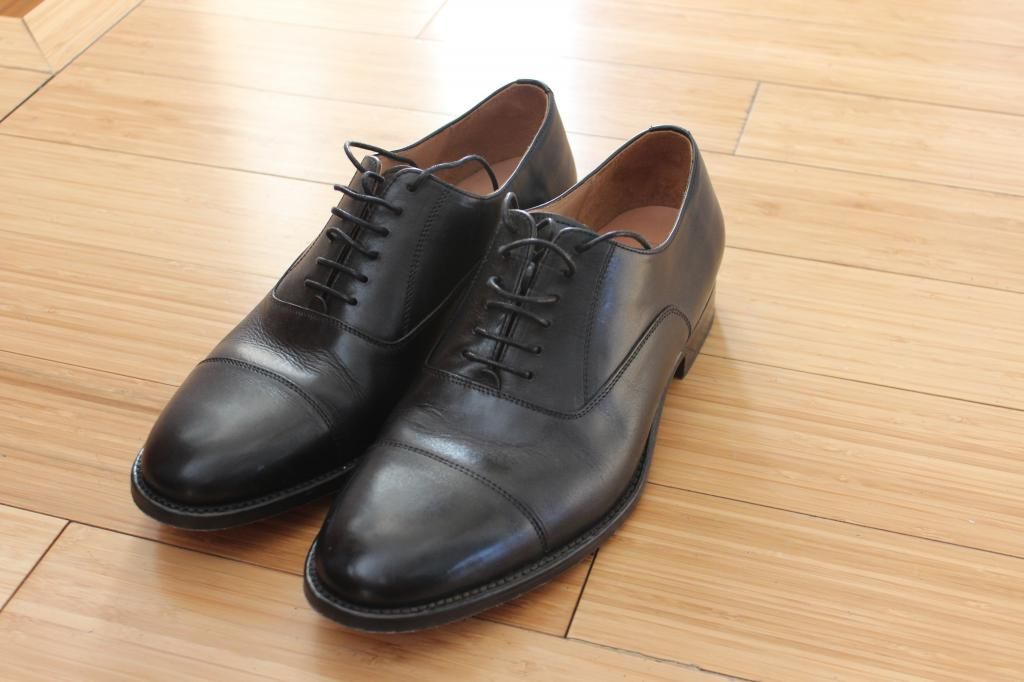 Final Thoughts
I have had a great experience working with ShoePassion and for the price and quality, they offer great products! I would recommend their shoes to any and everyone. The belt is a bit pricey, but the quality is great. I hope in the future to try a different, more unique, pair of their shoes so look forward to a future review!