A few months ago I reached out to Bond & Knight and Guy, the owner, got back to me and sent me an MK2 Chestnut Skulls wallet. Below you will find my full review of the wallet, from unwrapping the package to using the wallet extensively.
Unboxing

The wallet came in a small paper package, just large enough to fit the wallet and a slip of paper containing the invoice information. While I love being wooed by a fancy package when you are opening a new product, I also appreciate the decision to slim down the package to make it more environmentally friendly. Bond & Knight was able to do both, because as I opened the paper package, the wallet was in a small Bond & Knight box. This box was very simple and yet it still provided the joy of receiving something unique and quality. Upon opening the box, the wallet was neatly wrapped in tissue with a Bond & Knight business card.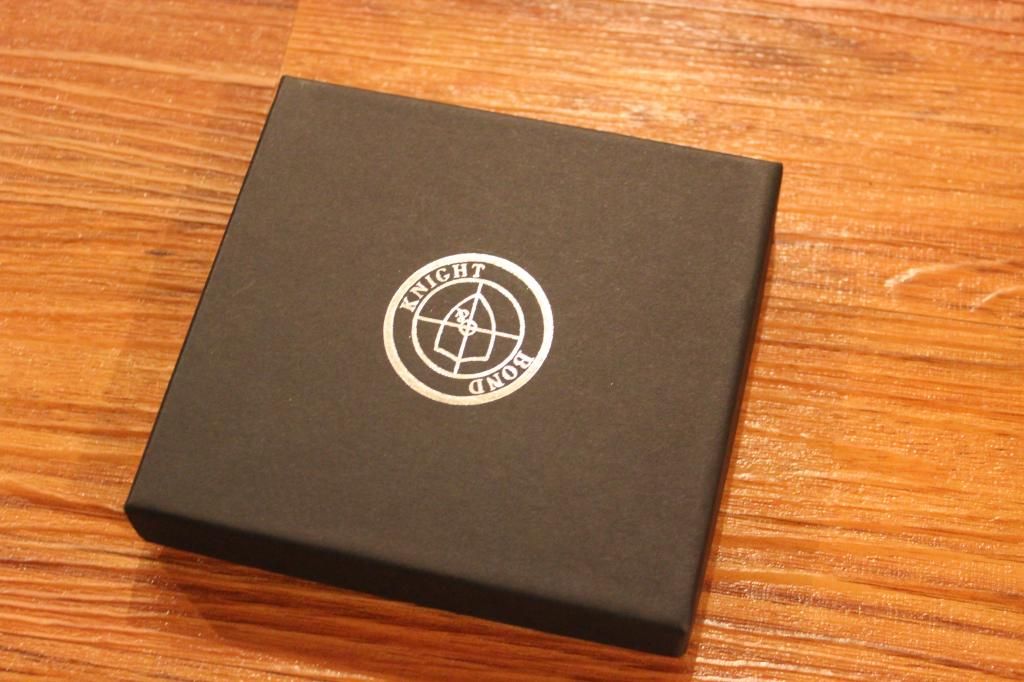 First Impression
Upon unwrapping the wallet, I was pretty impressed. The quality of the leather was great and the overall product looked very sharp. The design was unique because the whole wallet is one piece of leather without stitching. As you can see below, the interior has an added lining of skulls… not a huge fan of the pattern chosen, but the additional lining ties the wallet together, and the more I have used it, the more the pattern has grown on me.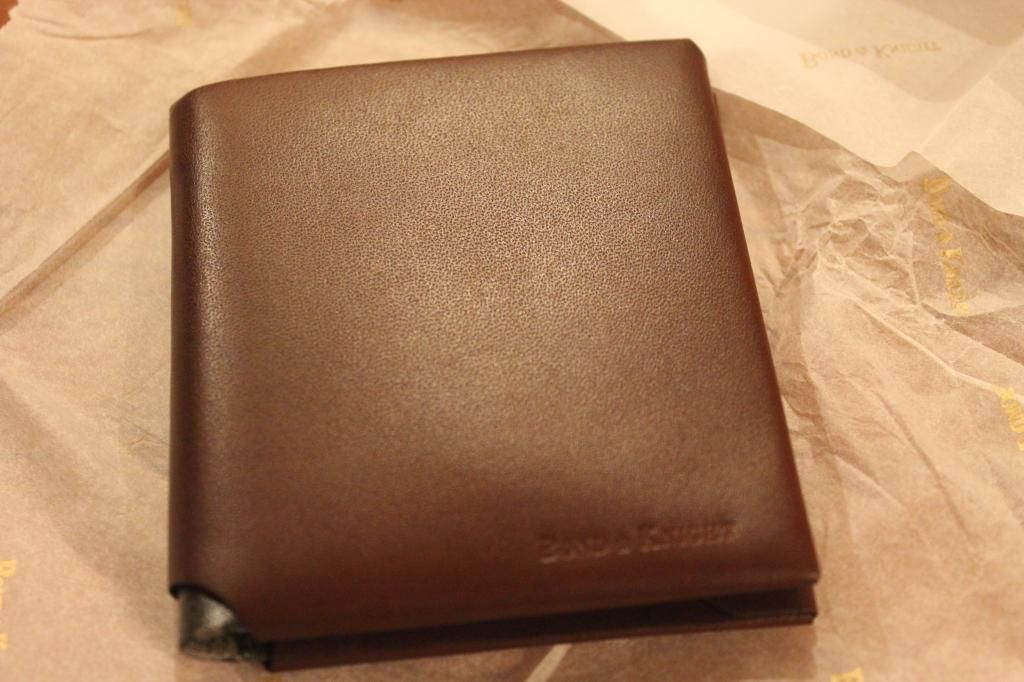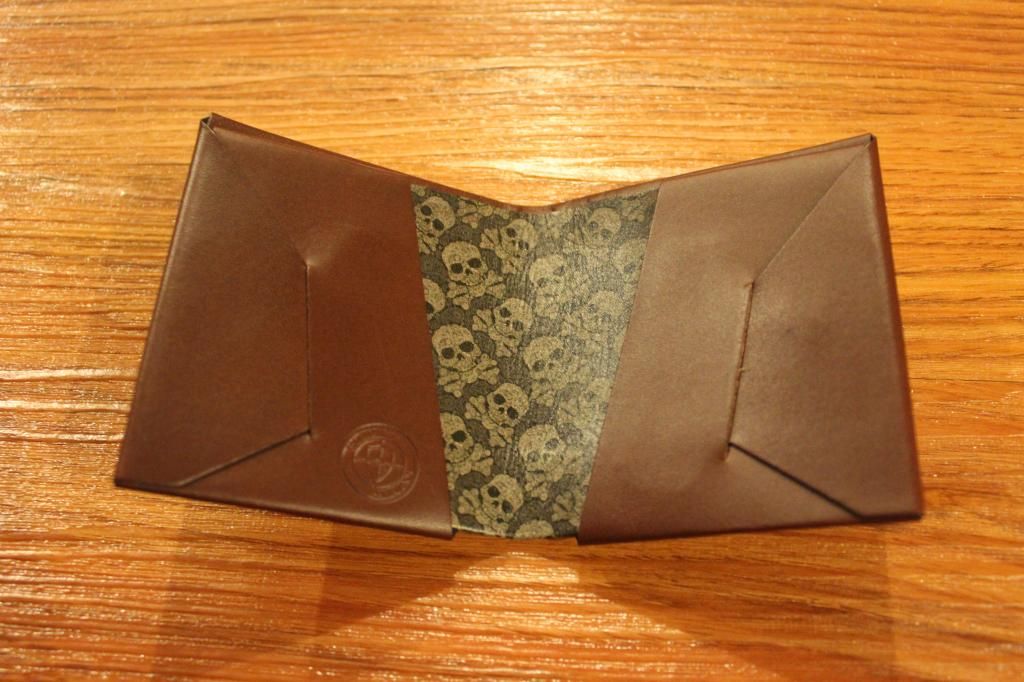 Wear & Tear
I have been using this wallet for several months now. It has held up well to daily abuse and the leather is looking better everyday with age. The one issue I have, and you can see it in the picture, is that the card have created a crease on the exterior of the wallet. While this is to be expected of such a thin leather, I feel that it does take a way from the overall look and finish of the wallet.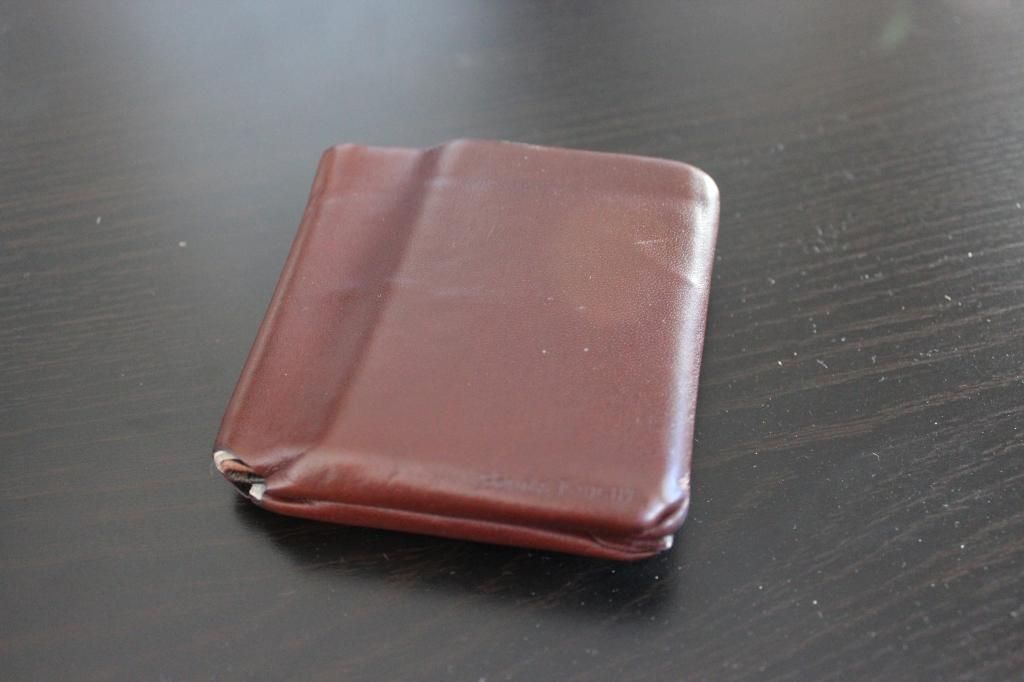 Final Thoughts
Overall, I have really enjoyed using this wallet. At a price of £60 they come out just shy of $100 USD. This is a little steep for any wallet in my opinion, but I think that Bond & Knight justifies a high price because they use such quality leather and have designed a unique one of a kind wallet.