You may remember that a while back I posted an article about InStitchu. At that time it was just my general opinion of the type of company that InStitchu is. I am happy to say that I can now back up my opinion with a review of an actual product from InStitchu. I had been in touch with a few staff at InStitchu over the process of that post and now the process of this review. They were kind enough to offer me a shirt for review on my site. Without further adieu, here it is.
Unwrapping the shirt
The shirt came in your average cardboard box, nothing impressive, but the product inside was neatly folded and sealed in a plastic wrapping. The shirt kept its form with some plastic formed inside the collar and at the top button. I quickly opened up the plastic and pulled the shirt out to get a better look.
Shirt Construction
At first glance, everything looks great… the form of the collar and cuffs, the fabric, buttons, etc. After a thorough inspection this shirt does not disappoint. The fabric is a great pattern and it is extremely soft. The construction of the shirt is flawless and the collar and cuffs are just what I expected. The stitching is great and all the customizations look phenomenal. The one complaint I have is that the collar stays are clear. This is extremely minor, but I felt you should know incase you are as weird as I am about collar stays and don't think they should be clear (I'm guessing I'll lose them very soon).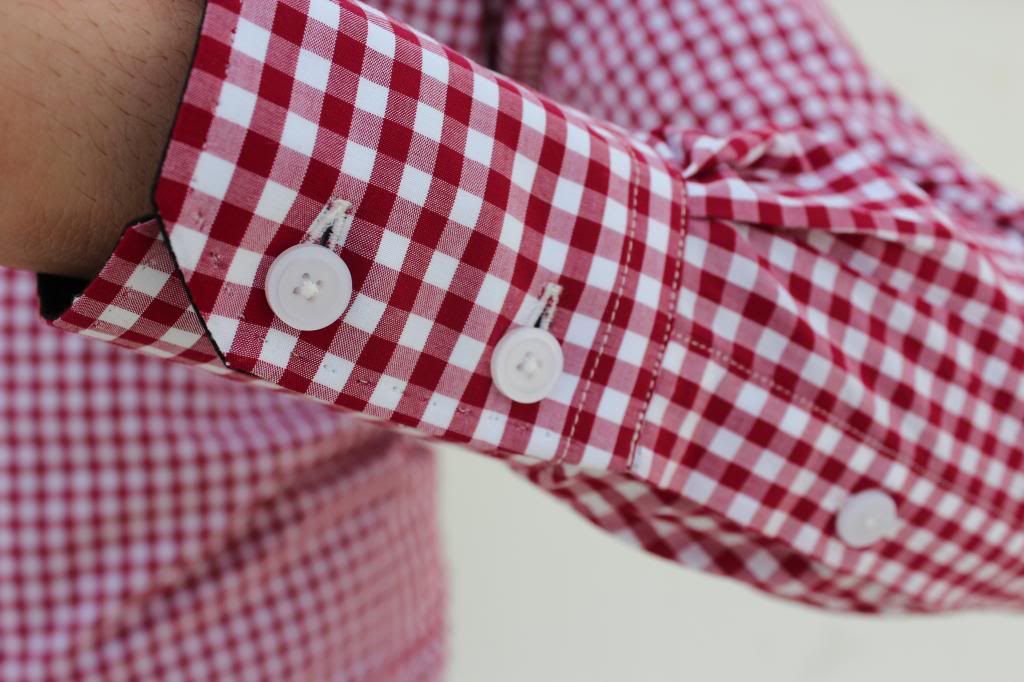 The Fit
As you should know if you are reading this site, fit is king. You can own the nicest shirt money can buy, but if it doesn't fit you it still won't look good. With that in mind I can say that the fit of my InStitchu shirt is spot on. The collar and sleeve length are just right and the shoulders are the exact width of my shoulders. To top it off, the slimness of the shirt fits just right, not to tight and not to loose.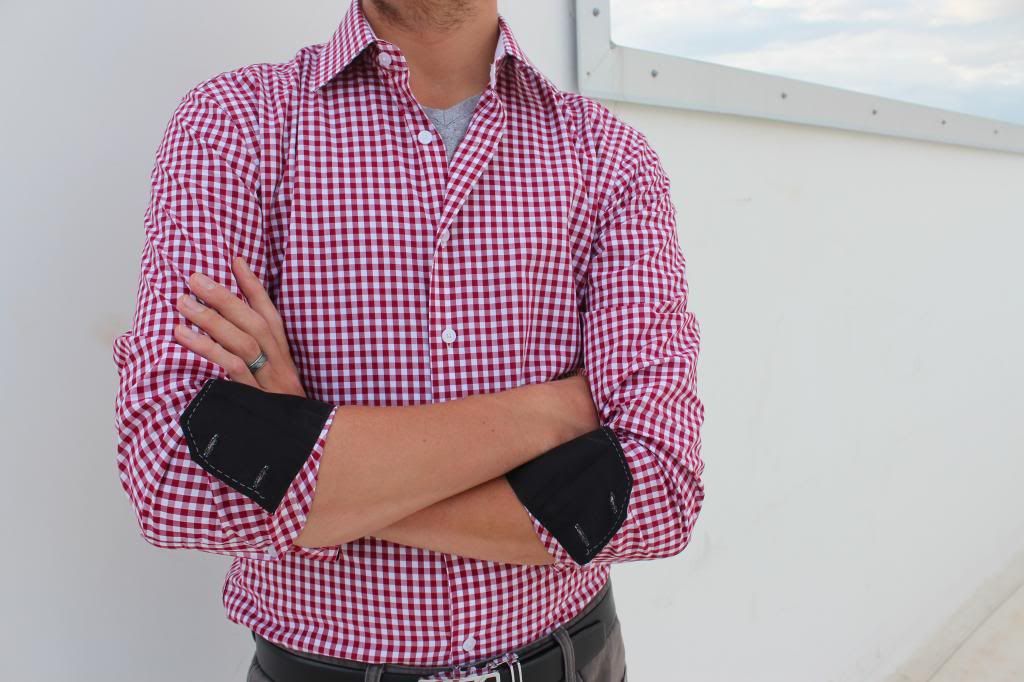 End Notes
InStitchu has always come off as a professional company, in my opinion. From their clean and simple website to their Perfect Fit Guarantee, they appear as a stand up company and now with assurance I can say that they are. The products they offer are of high quality and their customer service thus far has been phenomenal.
Endorsement: The only thing I have to tell you about InStitchu is that you should probably already be ordering shirts from them. The prices of their shirt fabrics start around $69 and increase with different fabrics and/or customizations. For the quality and fit that you receive I would say the price is definitely worth it.