Hand cut for a perfect fit
Recently, I have been working with the CEO of Tailor Store to start a review of the company. Tailor Store has offered me the opportunity to review many of their different products. This article will discuss their site and the order process of these different items.

Founded back in 2003, Tailor Store has been offering customized clothing for quite some time. The main products they offer are dress shirts, polos, and chinos. In addition to these products, they also offer accessories and underwear. The site layout is very easy to navigate and it is also super clean/organized. Finding what you want to order is easy, deciding the exact customizations is a whole nother issue, because there are so many choices.
Designing a shirt
Tailor Store just upgraded their shirt designer, making the designing process very easy and visual. They offer tons of different fabric options and many customization choices. The designer shows the shirt in a 3D view and all customizations you make show up on the shirt instantly. For my shirt, I decided to go with the following customizations:
The process was very smooth and I was able to make all the customizations I wanted and then input my measurements.
Designing chinos
The next product I got to design was a pair of chinos. These also have a 3D designer that changes with the customizations you make. They offer a nice selection of different colors and a surprising number of customization choices, given they are just a pair of pants. Here is my design: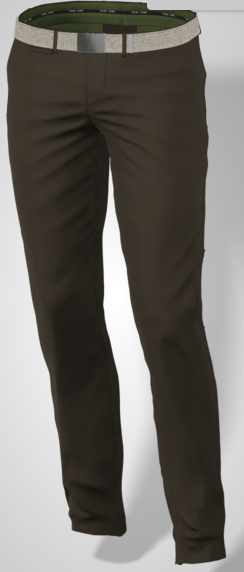 Other items
The additional items that I have ordered include a tie, belt, cufflinks and socks. I will let you wonder what those look like until my complete review of all the products!
Overall experience with Tailor Store Site
The process of ordering all these products was extremely simple. The images and designers on Tailor Store's site are easy to view and the colors are vibrant. My shirt and chinos are in production as of Saturday the 13th (of July), which was the day right after I ordered everything. I am really looking forward to receiving these items and reviewing them all! Until then, check out Tailor Store for yourself and see what you think!