I never thought I'd say it, but I am really taking a liking to the tailored/fitted undershirt concept. Around a month and a half ago I was given the opportunity to try out two different undershirt companies that are attempting to change the game… and doing just that! These companies are UnderFit and Mr. Davis, and you can view my review/comparison piece here. In addition to these two companies, I have recently been introduced to a third 'undershirt game changing' company. Enter, Sloane Men, offering 'The Invisible Undershirt'. Sloane Men offers numerous shades of skin-colored undershirts to match your skin as close as possible, but they also offer a traditional white undershirt that is the same thing, except the color. They were kind enough to send me a skin-colored undershirt and a white one. Today, I will be talking about the white undershirt and comparing it to UnderFit.

Comparing the Two
As you can see in the pictures below, the Sloane Men shirt has a significantly deeper v-neck. They both hide well underneath an open collar dress shirt though. I would say that the Sloane men shirt is little more 'elastic-y', it not only clings and forms to the sides of the body, but also all the way around your torso. This does not seem to affect comfort as both shirts are very comfortable and essentially feel like you aren't even wearing an undershirt! Each undershirt is made out of a base fabric of modal and they are extremely soft; however, Sloane Men is the clear winner in this category, being ever softer than any other shirt I have felt. Don't get me wrong, the UnderFit shirt is extremely soft as well, but Sloane Men has found the perfect mix to make these shirts feel like you should be rubbing them up against your face and using them as a pillow case! One minor downfall of the white Sloane Men undershirt is that the v-neck collar can show through a very thin white dress shirt. Obviously this is why they offer the shirts in skin-tone colors and don't really recommend the white shirt.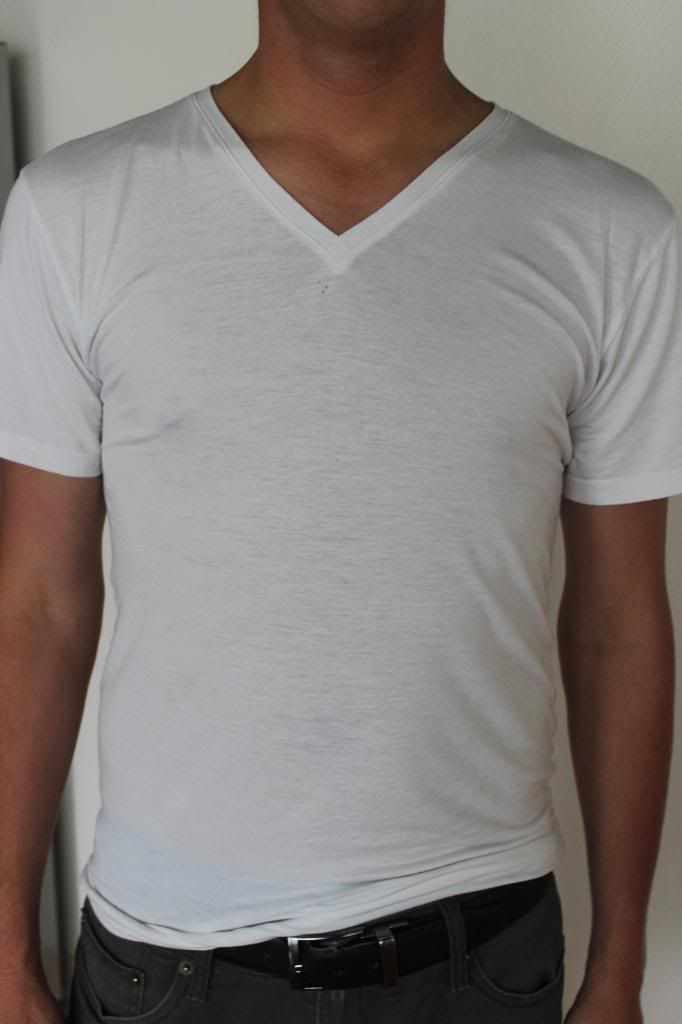 UnderFit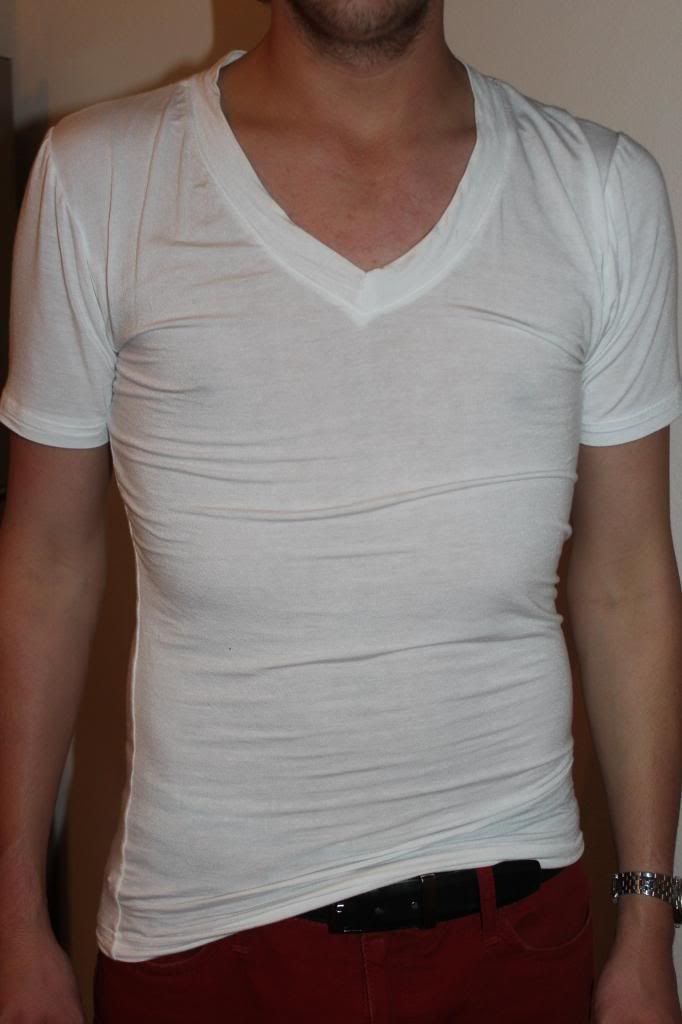 Sloane Men
The Verdict
After reviewing the facts and wearing & washing each shirt many times, I absolutely love them both. I hate to be that guy, that says there isn't a winner, but I just can't truly find any reason to shame either of these shirts. What either shirt may lack in one category they certainly make up for it in another and they are both leaps & bounds better than your average undershirt.