A few weeks back I received and reviewed my first iTailor product; a custom tailored dress shirt. You can read that review here, but today I want to showcase my next iTailor product review; a custom tailored suit. Shortly after completing my shirt review with iTailor they offered me the opportunity to review one of their suits. I graciously accepted and started the design process on their website, which was extremely similar to their shirt designer, except it was a full jacket and pants. Well, I am happy to say that after a short time, my suit has arrived and you can read my full opinion on it below!
Packaging
The pants and jacket came separately (about a week apart), just as iTailor notifies you of with your order confirmation. I got the pants first and they were in a standard UPS envelope wrapped in clear plastic inside were just the pants and a 30% off coupon for iTailor shoes (new product offered by them). The Jacket came in an envelope as well, along with a little cardboard iTailor logo and a suit bag.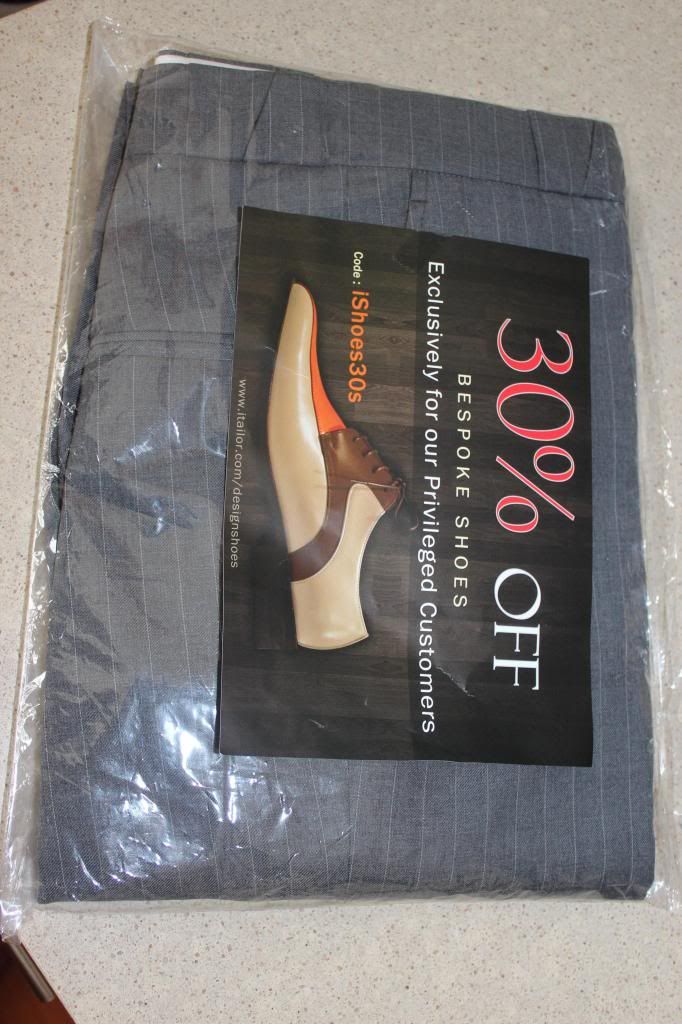 Customer Service Note: When I first placed my order I thought I had selected Peak Lapels, but at some point in the order process I must have went back and accidentally chosen notch lapels instead. I explained the situation to iTailor and they were happy to oblige me and provide a remade jacket with peak lapels! Now that I knew the sleeve length was accurate they even complied with my request to add working buttonholes on the new jacket. A+ for customer service, iTailor!
Build of the suit
The suit that I chose is a pinstriped DB and it is made of a fabric coined 'wool rich', which is believed to be a 51% wool, 49% poly mixture. It looks great and the construction appears well done. All the stitching and details are great and the final product feels nice and durable, yet very comfortable.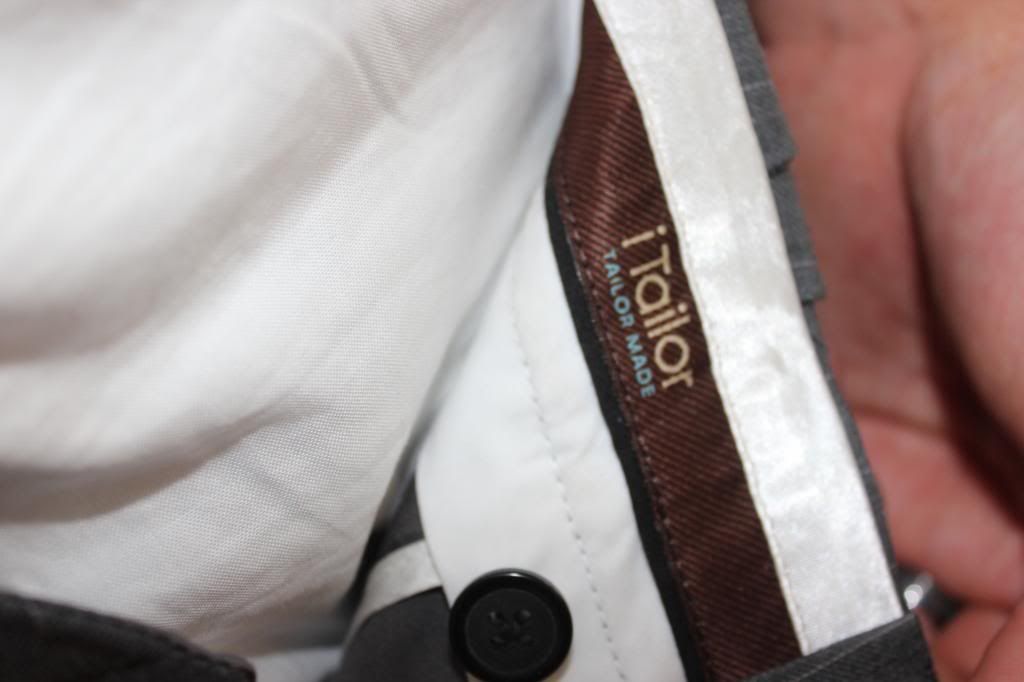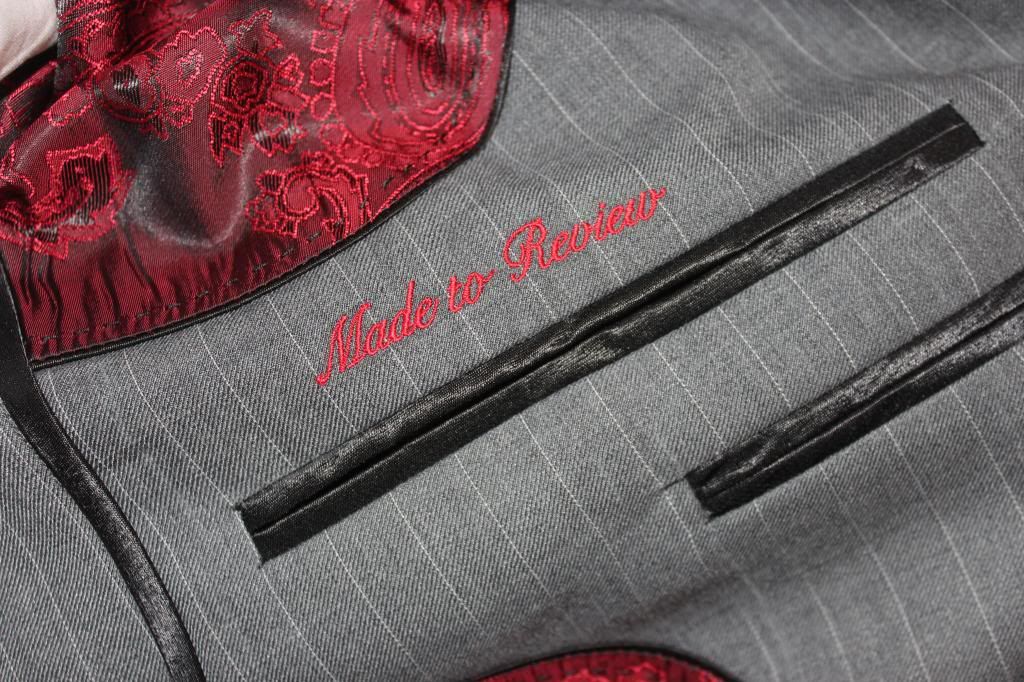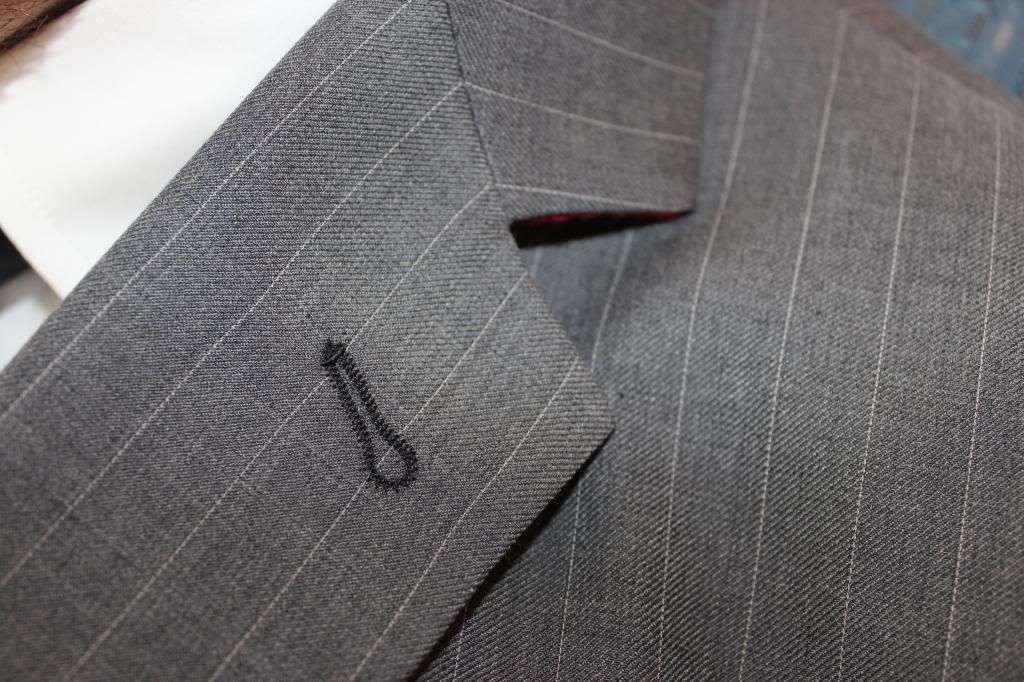 Time to suit up
Well, as you all know, the most important aspect of a suit is that it fits you well. So, without further hesitation, I tried on my new iTailor suit! The fit is great. It is very snug, but still comfortable. There is no question that it is a custom tailored suit.
Disclaimer: The pictures below are currently of the initial jacket with notch lapels. The final product has peak lapels and I wil post pictures of that as soon as possible.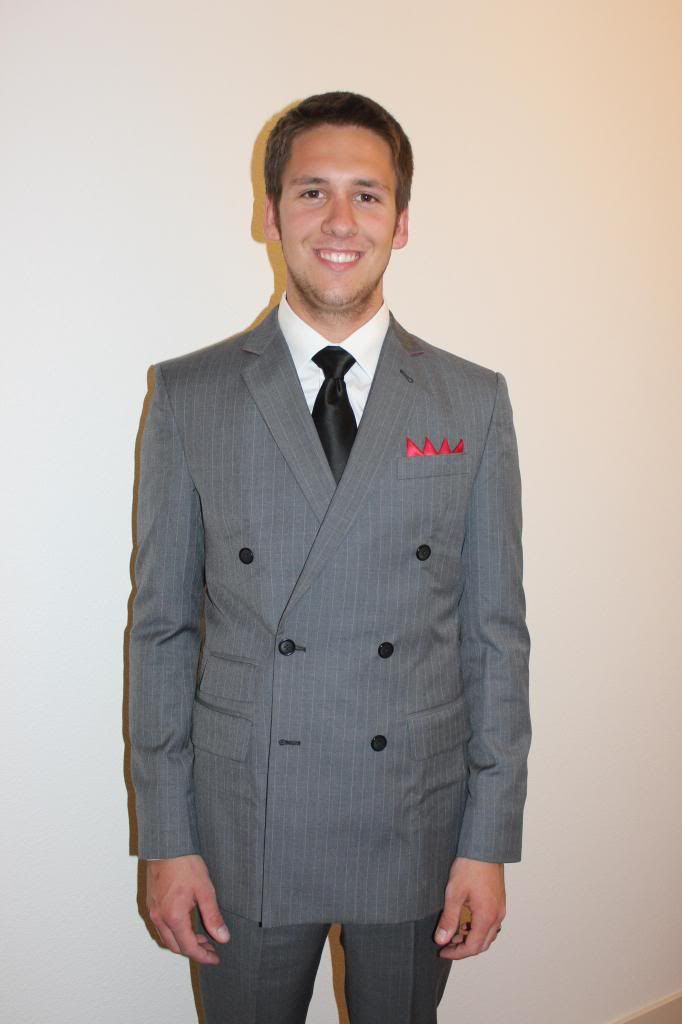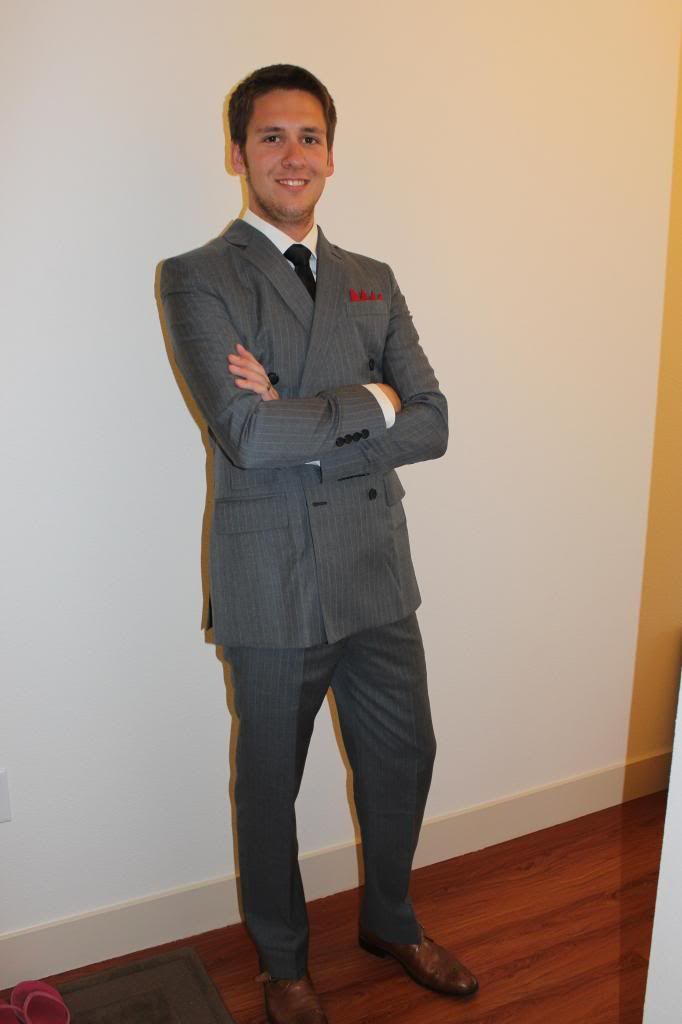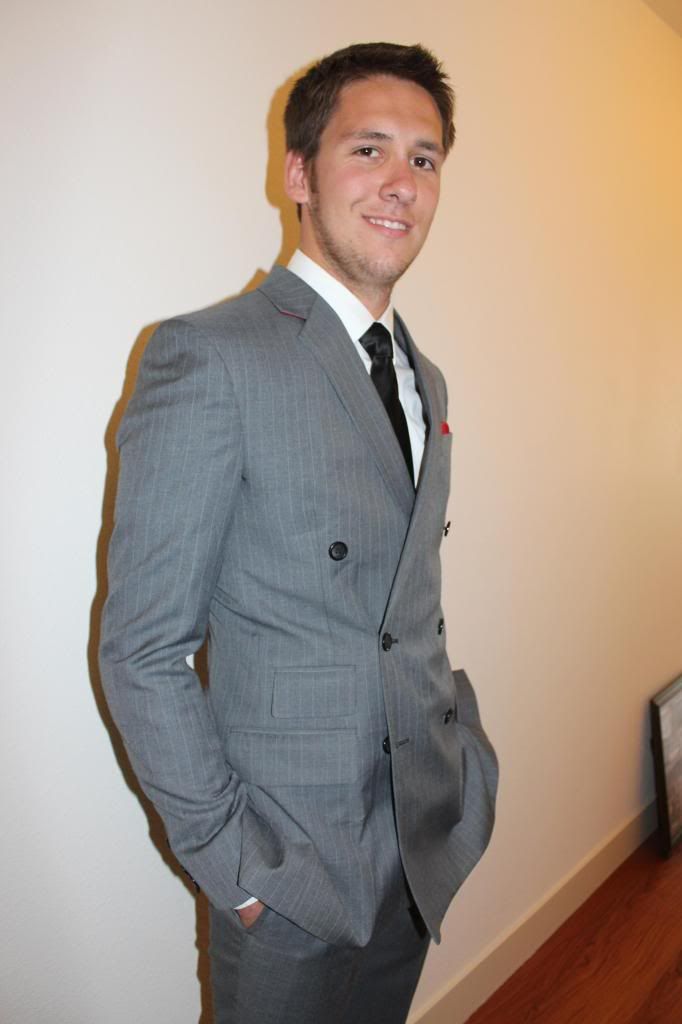 My opinion of my iTailor suit
Overall, I am very satisfied with my iTailor suit. The fit is great and the product is shown to have great craftsman ship. The custom details that iTailor offers really make their products one of a kind and that is always an awesome factor! I was originally concerned with what the fabric might be like, but after receiving my product it is an excellent wool composition and it looks just like what I was hoping for.
Endorsement: With the excellent customer service and great prices I don't think you can go wrong with their products. If you have not tried iTailor I recommend you do so. They offer signature products at a slight discount so you can start out with a standard sky blue shirt and navy suit for a great price!