A few weeks ago, I received the BeltCraft belt that I have been anxiously waiting for after I designed it a while back. You can read the details here, but basically I got to build my own belt, pick out the color/material, the accents for the loop and stitching, and the buckle design and metal.
Unboxing
The belt came in your standard cardboard box, but inside it was nicely rolled up in a small bag with some tissue paper and a note, thanking me for my purchase and letting me know that my belt should be stored hanging.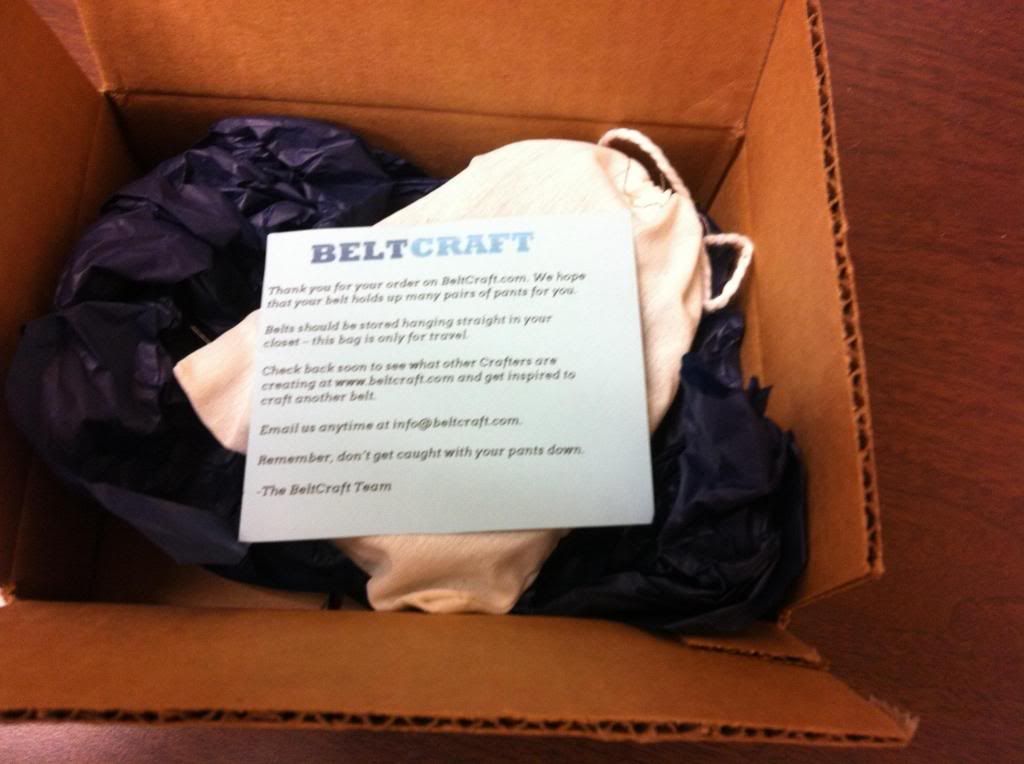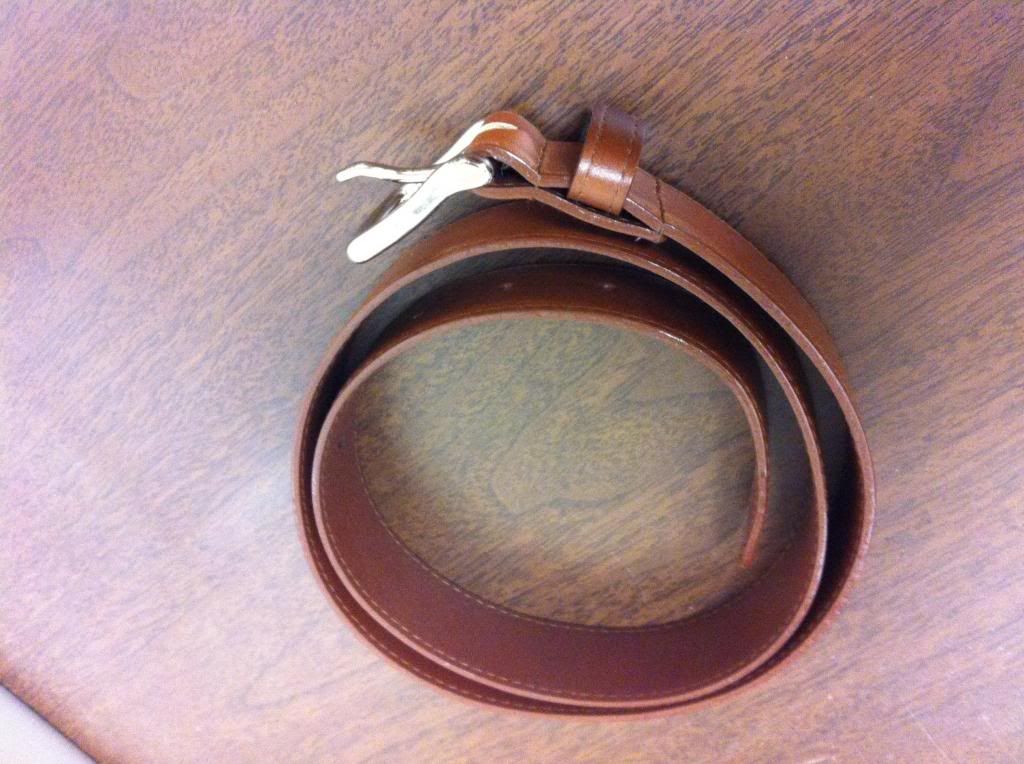 Holding up my pants
When you purchase the belt they tell you to select a belt size of your waist size, plus two. I did this accurately and the belt fits very well. It comes with four notches and the third one from the end is a good fitting option, not to snug, but not so loose I'm gonna lose my pants. The cognac color that I went with is a very nice light brownish color. When I chose the papaya option for my belt loop color online it looked much darker than the cognac, but in reality they aren't that much different. Don't get me wrong, it is darker and it still looks great, just an observation. The burnt orange stitching compliments the cognac well and the polished silver buckle is beautiful!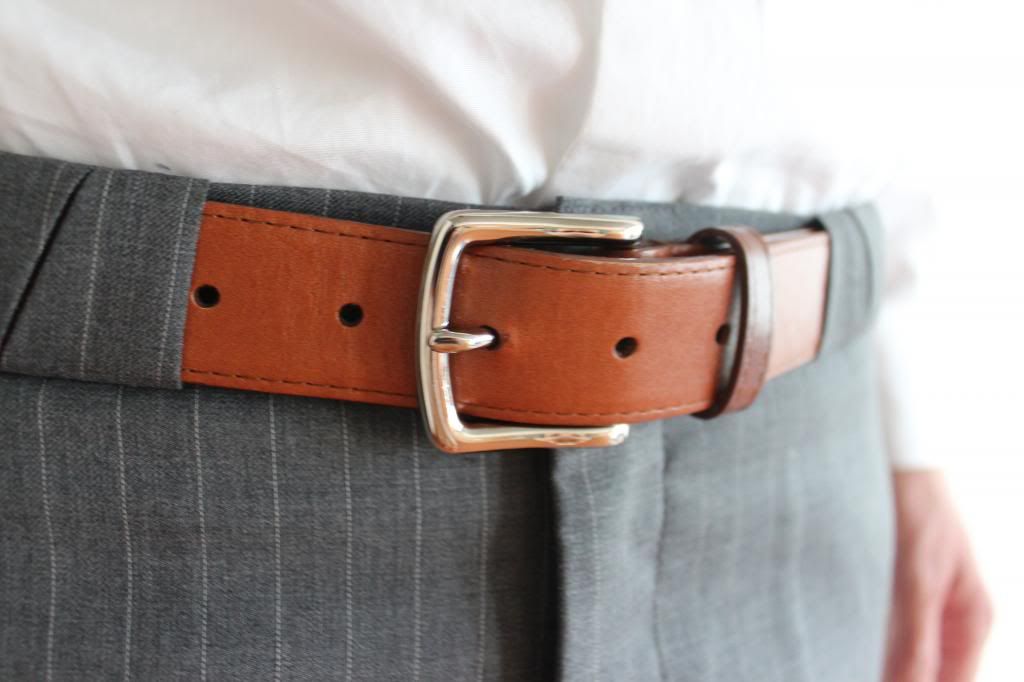 On top of all of the design features being great, the belt is very comfortable and after many wears, it is holding up spectacularly!
Thoughts on BeltCraft
BeltCraft is a great website and working with their staff has been very pleasant. The concept is fantastic (build your own belt) and the cost is very reasonable as a decent belt elsewhere is going to cost the same, if not more. In addition, as noted above, the belt has been worn many times now and it is still holding my pants up and looking great, with the only wear being at the hole that I use (this should be expected from any belt).
Endorsement: I highly recommend giving BeltCraft a go and designing your own custom belt. For the price you can't go wrong and the adventure of creating your own custom made belt is well worth it!