Recently, I received my shirt for review from Natty Shirts. The timing was spot on, it shipped in 7 business days and arrived within the 3-5 day shipping window. The shirt was packaged in your average DHL bag and inside was wrapped with clear plastic. The shirt was folded on a sheet of cardboard and pinned down pretty extensively. I would consider Natty Shirts site and order process to be very simplistic (which is a good thing) and their packaging process for the shirts is on the same level. No extra card or wrapping in the box, just what was needed: the shirt.
Examination of the Shirt
The fabric is just as it was depicted online and as they noted, it is a bit softer to the touch. Upon inspection of the details the shirt looks fairly well made. The collar is a good stiffness and it has removable collar stays, which is always a bonus! The cuffs are also constructed well and the mitered corner with one button looks good on this style of fabric; it makes the shirt great for both casual wear and business wear. I went with no placket (sport front) and a square pocket. The reasoning behind a square pocket was that it would blend in well to the checkered fabric; this worked out really well.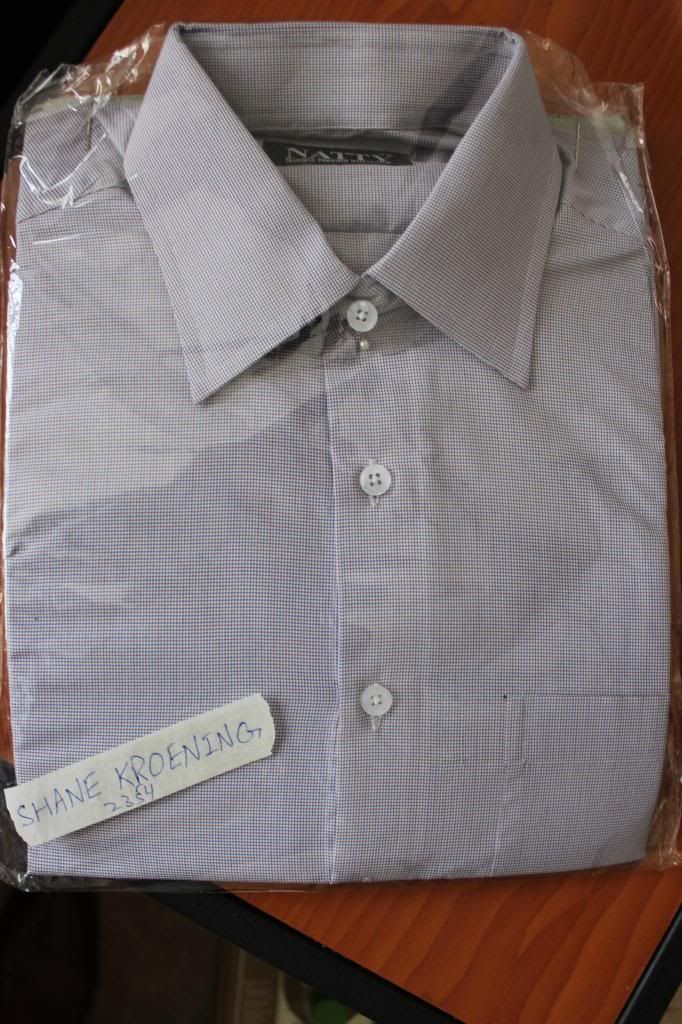 Putting my Natty Shirt on
To test out the fit, the next step was certainly to try the shirt on. The fit is really good and it is a comfortable shirt. The sleeves are a good length and everything else fits well too. It is nice and long to tuck in easily, but not too long so I could still wear it untucked if I so desire.
One thing I did find interesting is that the fabric I chose is stated as non-iron fabric, which usually means after you wash the shirt you can just hang it up and it is good to go. In my experiences these types of shirts usually wrinkle less as well (wrinkle-free), but not this one. While the wrinkles come out easily, after wearing the shirt for an evening it had a lot of creases in it. Just something to consider: if you hate having to wash your shirts all the time, you may find yourself ironing this one often.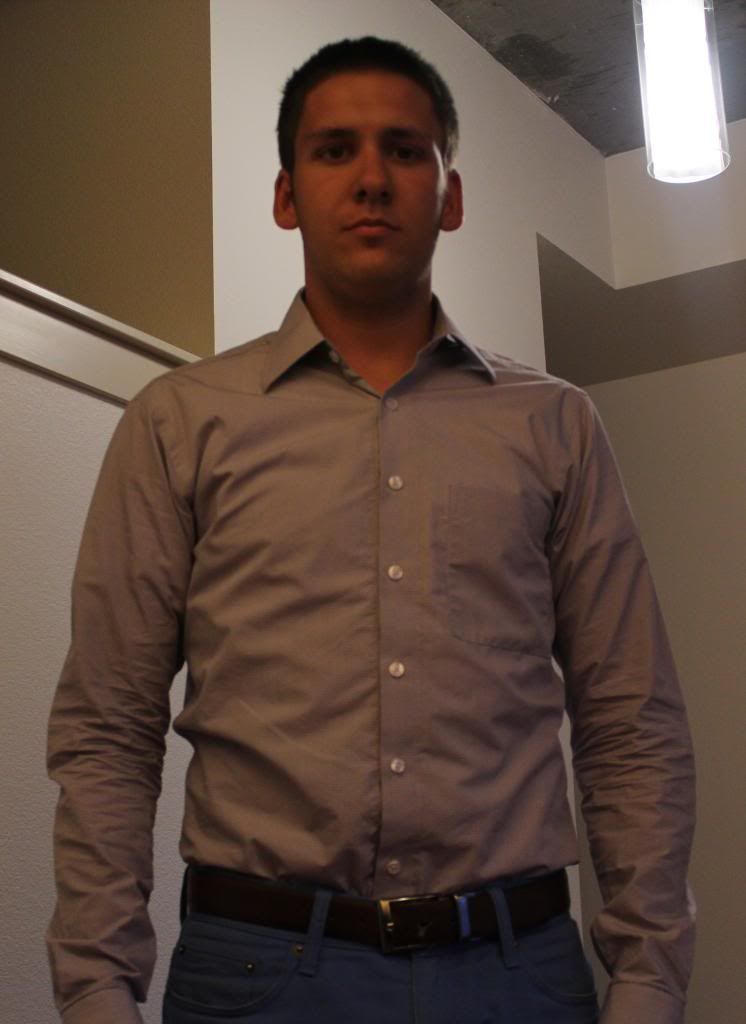 Final opinion on Natty Shirts
Natty Shirts has a decent website for ordering online and a great selection of fabrics. They offer some pretty good discounts too, so that is always an added bonus. My shirt was designed just the way I requested and the construction is good. With the current prices (spring fiesta and close out fabrics) down to $24-$40 you can't really go wrong with Natty Shirts. As I am sure you have heard me complain before about other companies, the shirt came only wrapped in a DHL sleeve. I am just a firm believer in packaging your product in a quality box that represents your quality product, but that is just me personally.
Endorsement: I certainly endorse Natty shirts for their large fabric selection and quality shirts. Natty offers a reasonably speedy process and if you order multiple shirts through them they do the smart thing and ensure the first one fits before making the others.