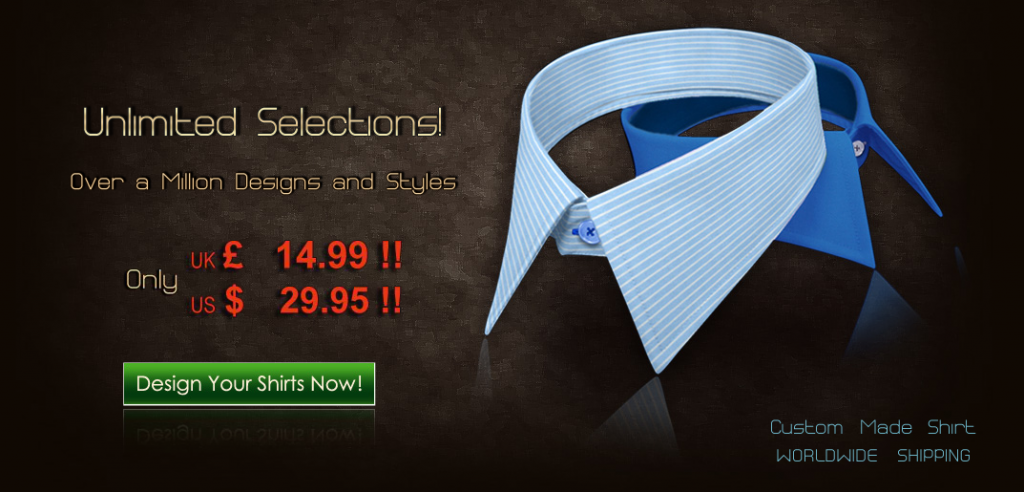 Over the weekend I received my iTailor shirt for review. You can view my initial review of iTailor here. The shirt came in a UPS bag and then wrapped in a plastic sleeve. It also had a small thank you/tell your friends note in the sleeve.

Shirt Construction
I unwrapped the shirt and it appears to be well made. The fabric is a little tougher, but it is by no means rough or unpleasant, just a bit more durable than some dress shirts. The cuffs and collar are constructed well and both are a good stiffness. While the buttons are a bit smaller than many other dress shirts they did not seem to cause any trouble when buttoning up the shirt. The fabric looks just like it did online and the contrasting collar, placket, and cuffs all look good.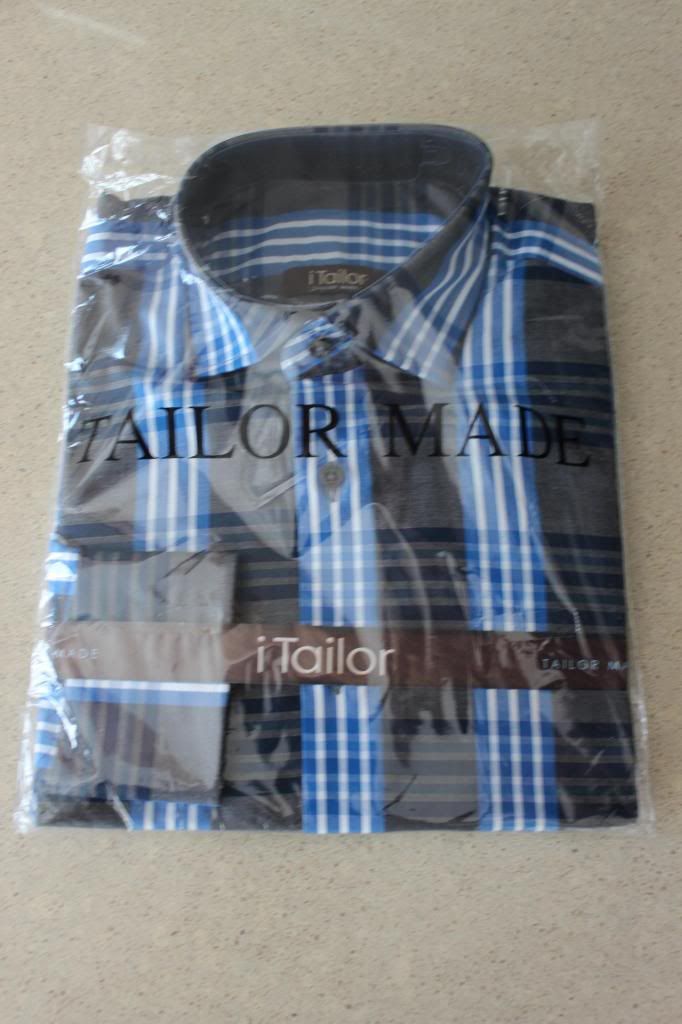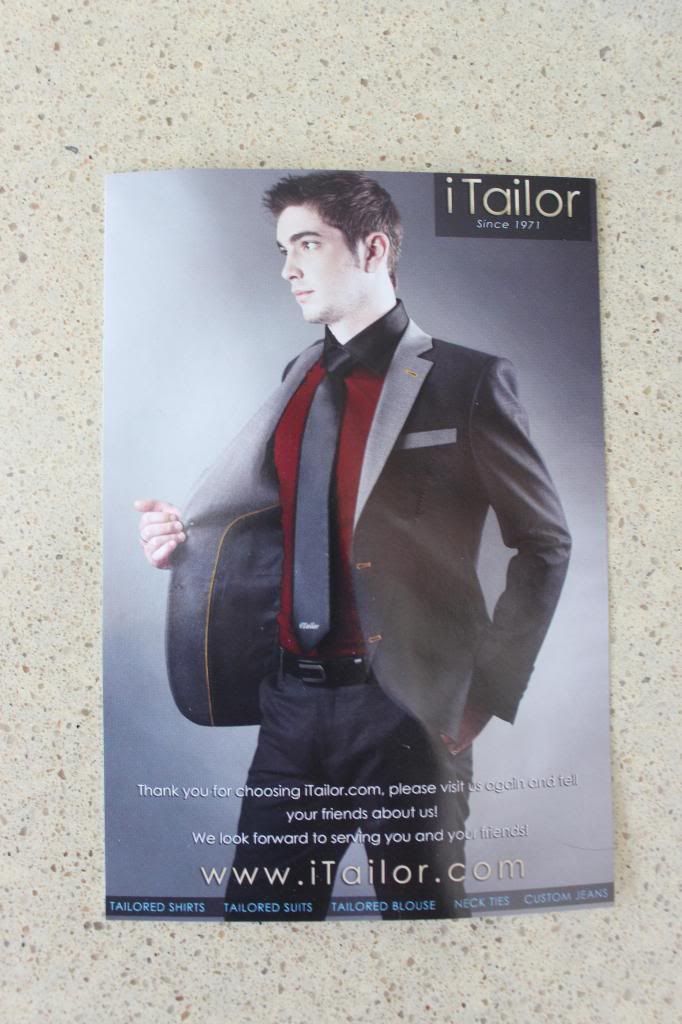 Test Fit
Before an iron or wash of any kind I threw the shirt on. The wrinkles from being folded in a package seem to have disappeared for the most part. The fit is overall very good. If I were extremely picky, I would say that the sleeve to shoulder connection is a little far down my shoulder. This would be fixed by making the shoulders a bit shorter and the sleeves a bit longer. This really isn't necessary because it is a bit more casual of a shirt and with this type of pattern you don't notice it unless you are looking for it. In addition, I believe this is an error of my measurements… I was probably wearing an ill-fitting shoulder that day and didn't even notice.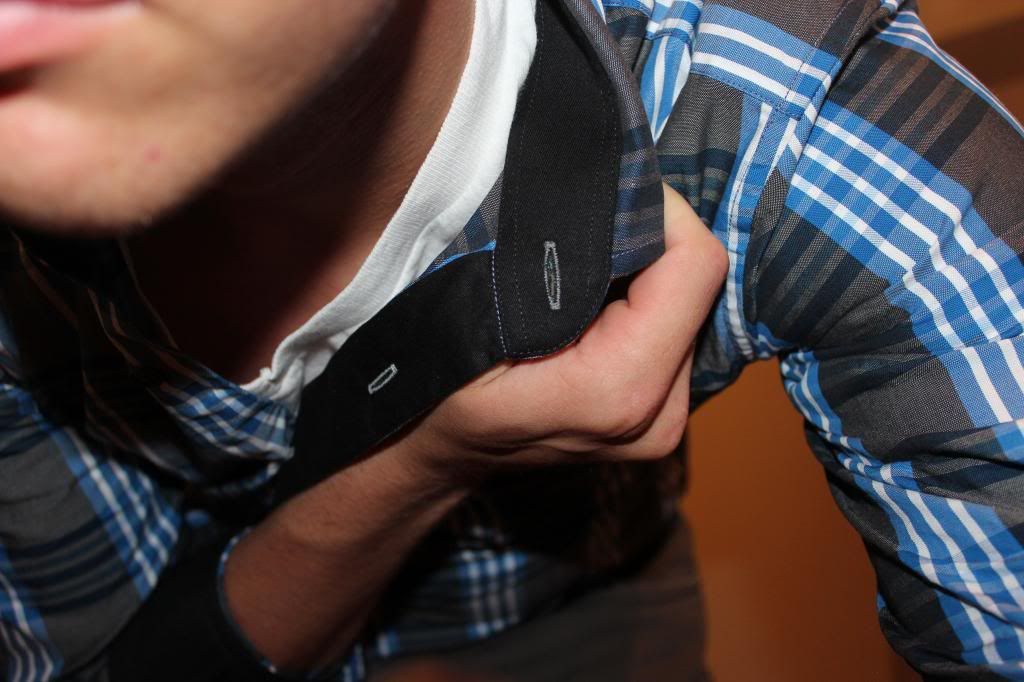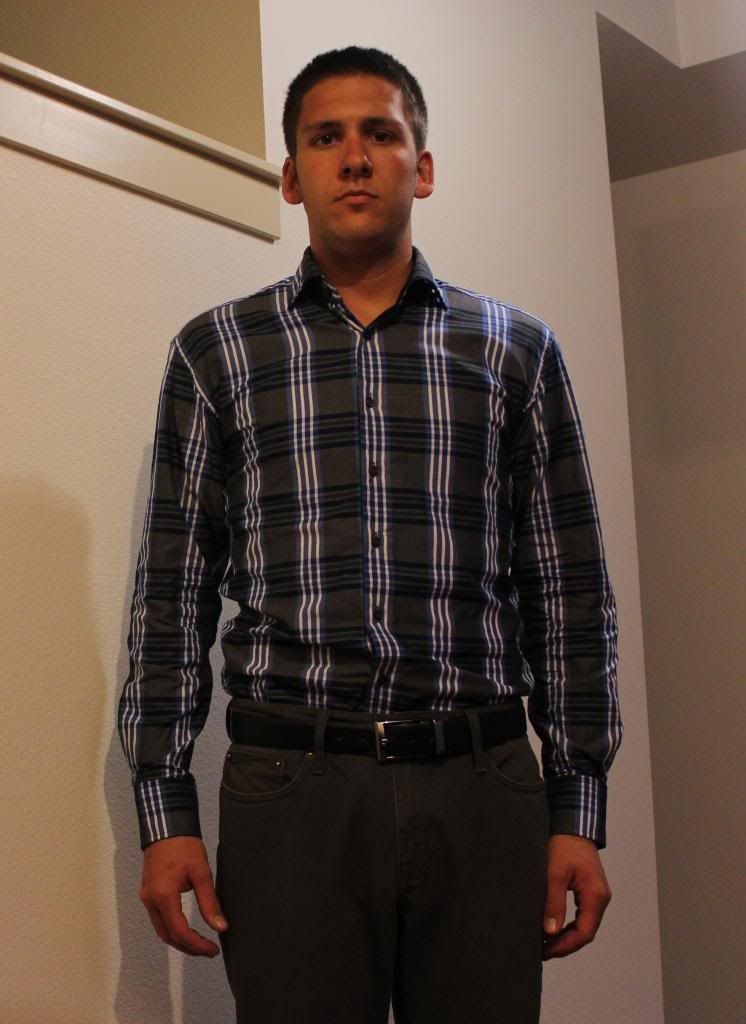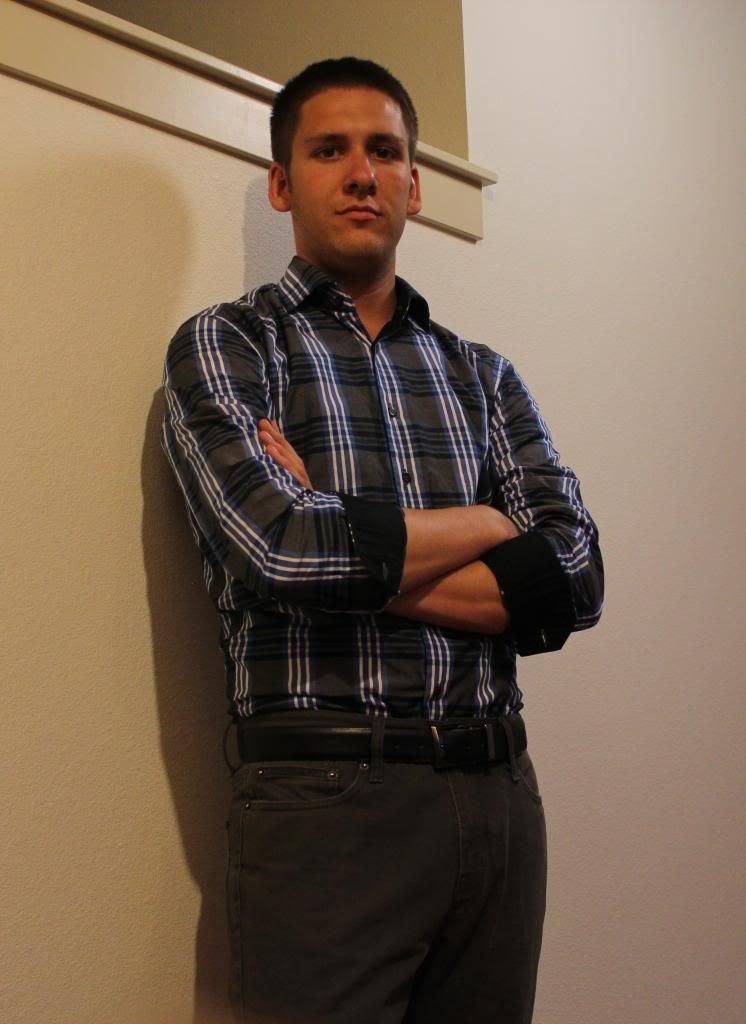 Final Thoughts on iTailor Shirt
The iTailor have been great through this review process and the product turned out very well. With very reasonable prices on all their products (especially the shirts) it is a wonder more people don't bite the bullet and purchase online MTM clothing through companies such as iTailor. For $29.95 you can purchase the standard sky blue shirt from iTailor and then you will be able to experience their product first hand and know how it fits you. And come on, who doesn't need an extra sky blue shirt in their wardrobe?
Endorsement: If you weren't planning on it already, I strongly recommend you order at least a shirt from iTailor. The product is great quality and they have a ton of fabric choices and customization options. I have a good feeling you won't be disappointed with the easy ordering process and the end product you receive.