Yesterday, my custom dress shirt from Tailor4Less (t4l) arrived, two days ahead of schedule. Wrapped in a manilla envelope came the shirt and a black envelope. Contained in the black envelope was a card, detailing how to launder and iron the product as well as how to submit for adjustments or a remake. Details of the order process and shirt can be found here in my previous post.

Unwrapping and Examination
The shirt fabric is just as the image online portrayed and all the details are great. The contrast collar and cuffs along with the contrast buttonhole threads on the cuffs are all a nice touch for a custom shirt. The construction appears very good and the placket, collar, and cuffs are all flawless. The collar stays are rather weak, but that doesn't seem to be causing any issues with the collar shape. Unfortunately they are sewn in though so I can't replace them.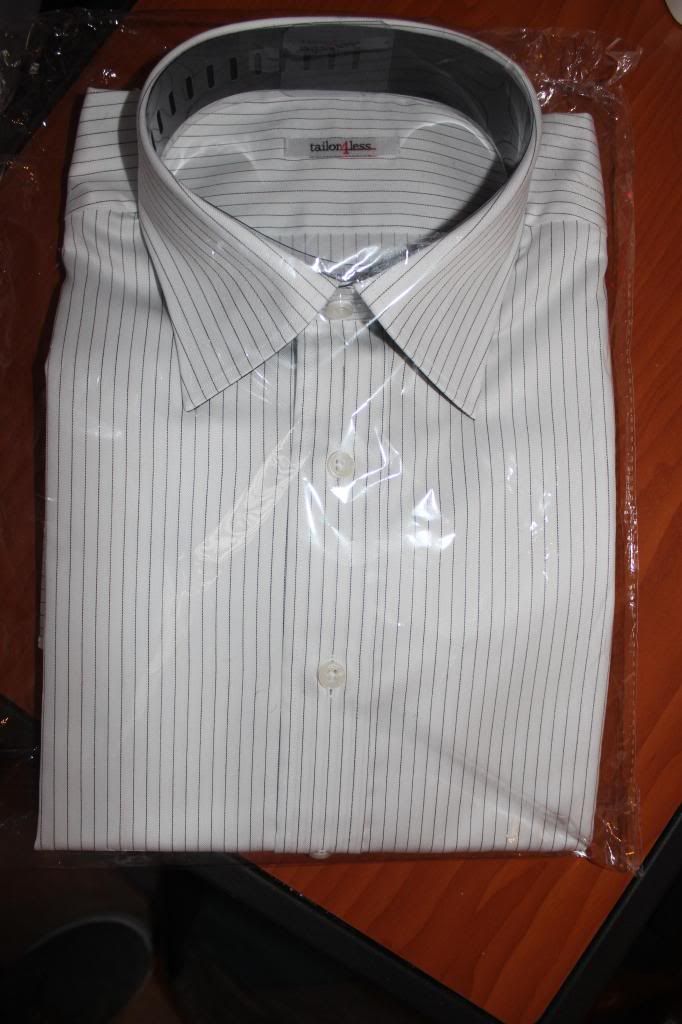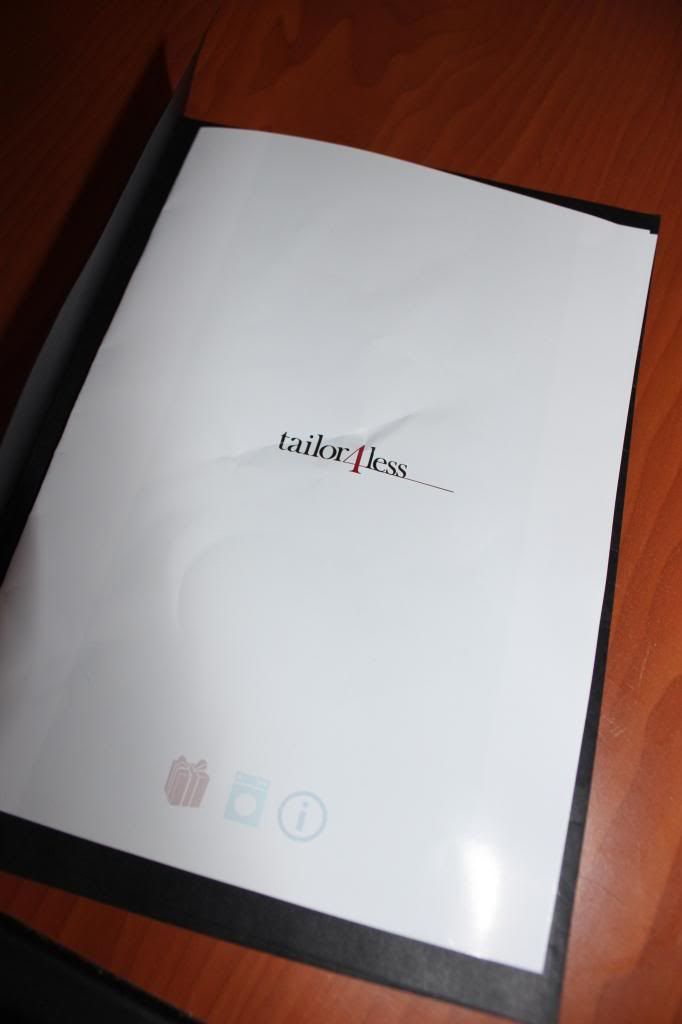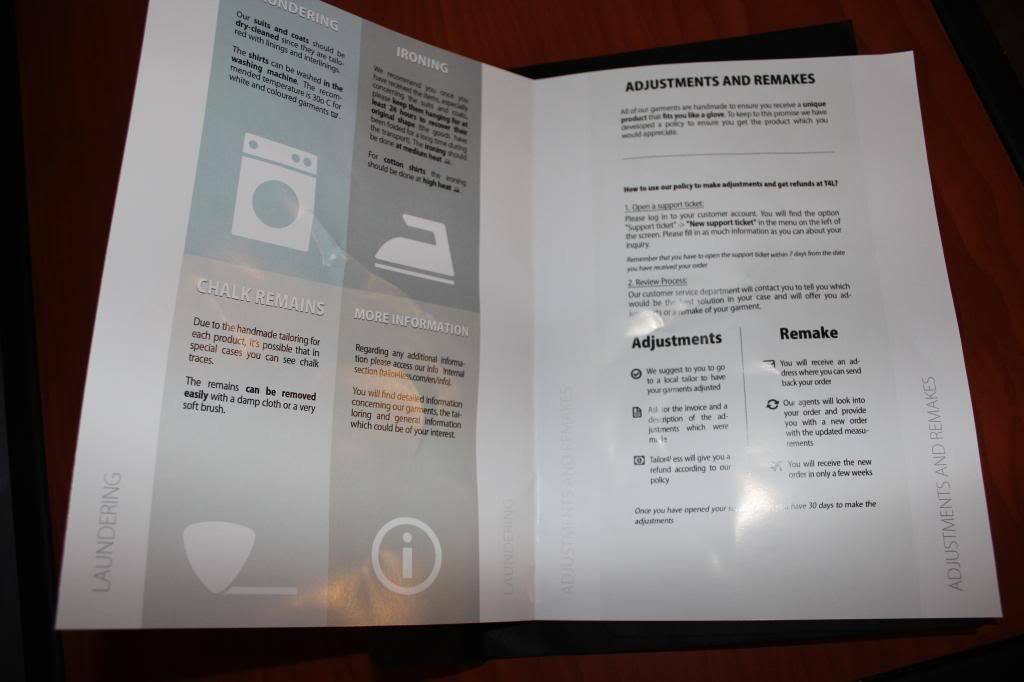 Trying it on
Once quality check was complete I put the shirt on (pre-ironing) and checked out how it fit. Like a glove… every aspect is pretty spot-on. The sleeves are a very comfortable length, the length of the shirt is nice and long to tuck it in, collar fits well without choking, and the fit is very slim (as requested).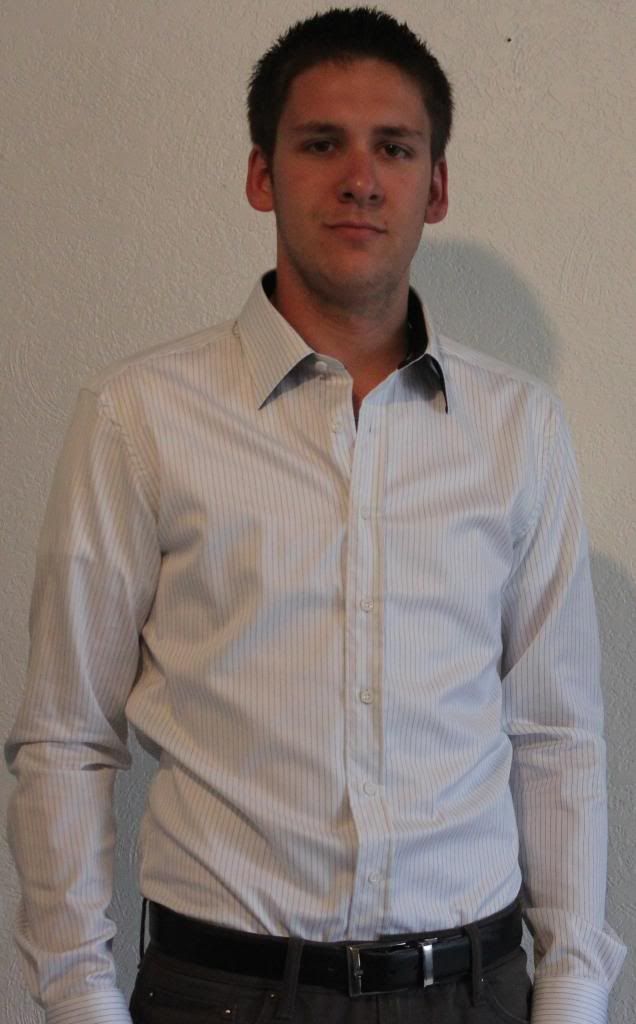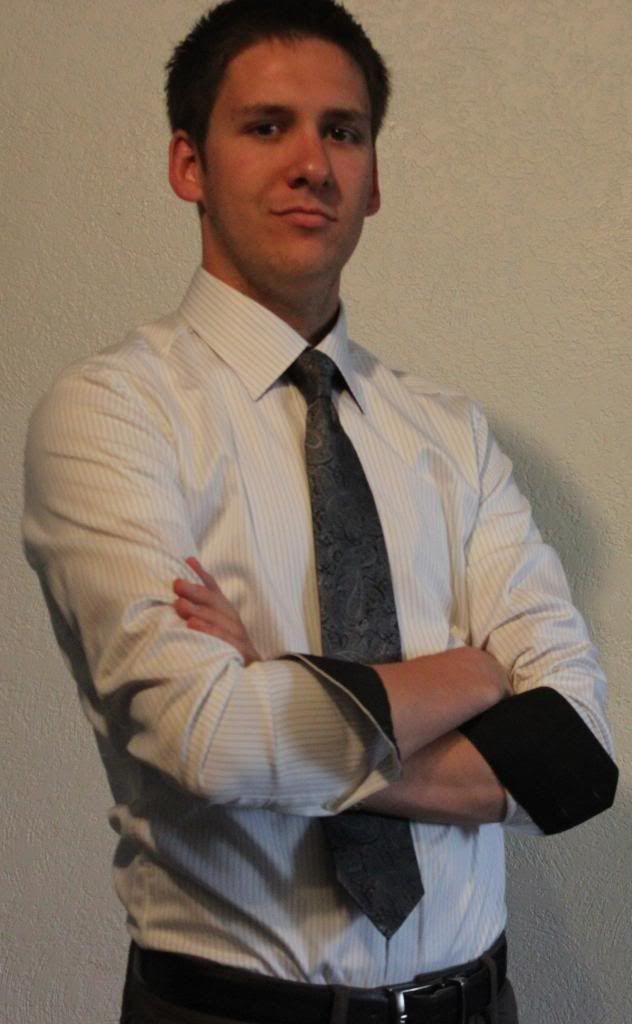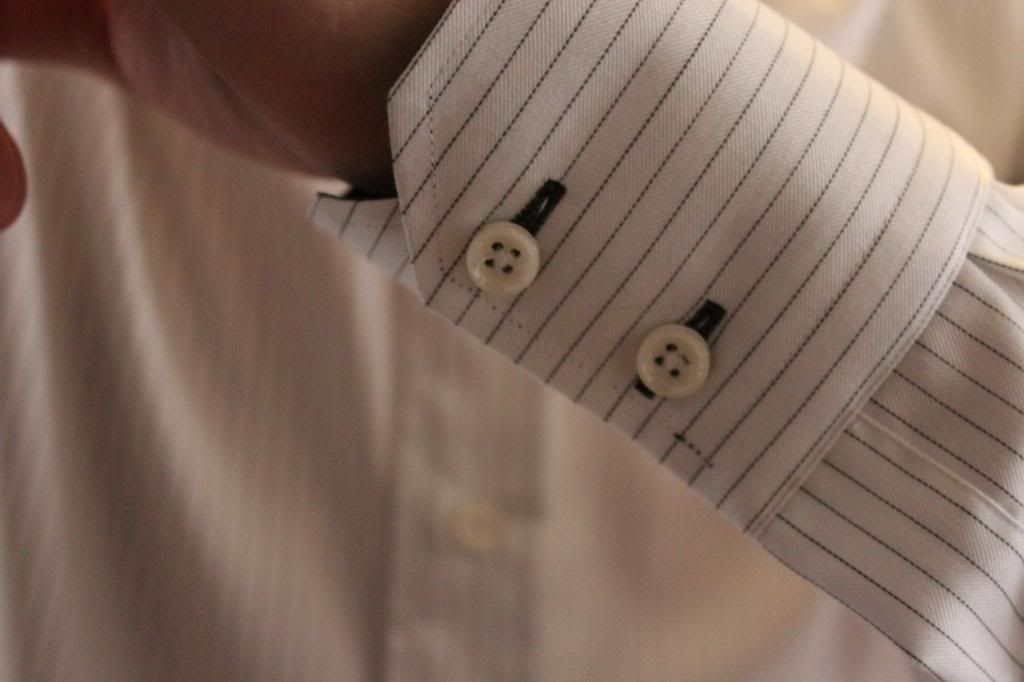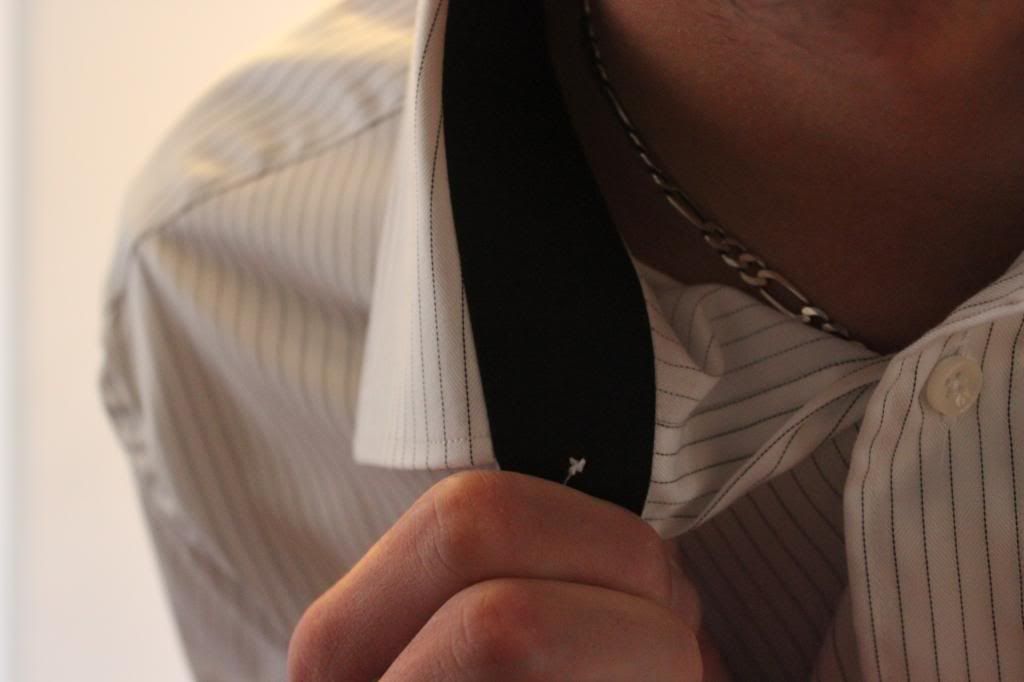 Opinion of Tailor4Less
My experience with Tailor4Less has been great ever since I started speaking with their staff via email. They were very accommodating and helpful through the order process and designing my shirt was a breeze. All the requested details were spot on and the quality of the shirt is great as well. At a starting price of $55 these custom dress shirts are a great deal and it is hard to go wrong with a shirt that is designed to fit you. The one thing I would change is the way there shirts are packaged (in just an envelope). This, of course, in no way affects the product, but I am a sucker for opening up a nice looking box to receive my new product.
Endorsement: I am fully confident that if you order custom dress shirts from Tailor4Less you will not be disappointed. The product is of great quality and the options are nearly endless with all the different fabric choices and customization options. With a quick turn-around time, a perfect fit guarantee, and a reasonable price there is no reason you shouldn't be placing your order today!