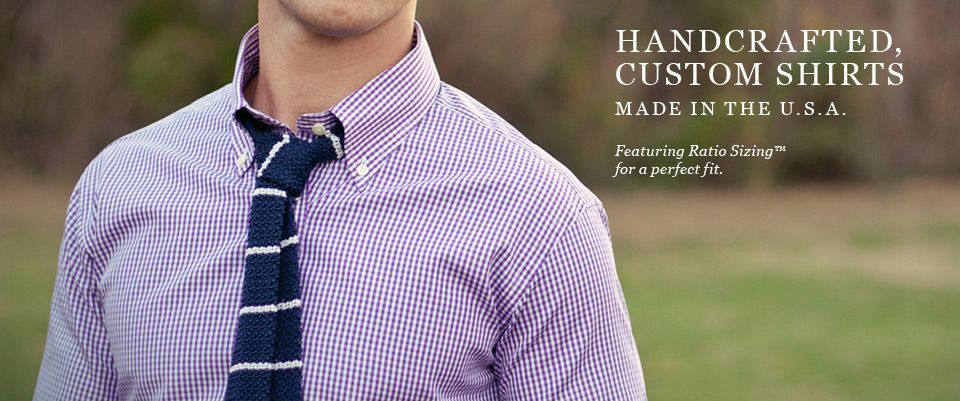 My handcrafted, custom shirt has officially arrived from Ratio Clothing. Here you will find all the information you need of my initial shirt reception, the customer service at Ratio Clothing, and my process of getting my perfect fit.

Shirt Details:
Collar: Semi-Spread
Cuffs: Two-Button Mitered
Placket: Seamless Placket
Back: No Pleats
Pocket: No Pocket
Shirt Length: Regular
Desired Fit: Ratio Slim Fit
Opening and Inspection
When I received this box I was like a little kid on Christmas morning! Such an elegant box, the shirt was neatly wrapped and care instructions were provided as well. Fortunately, opening the box wasn't even half as exciting as putting this brand new "made for me" shirt on!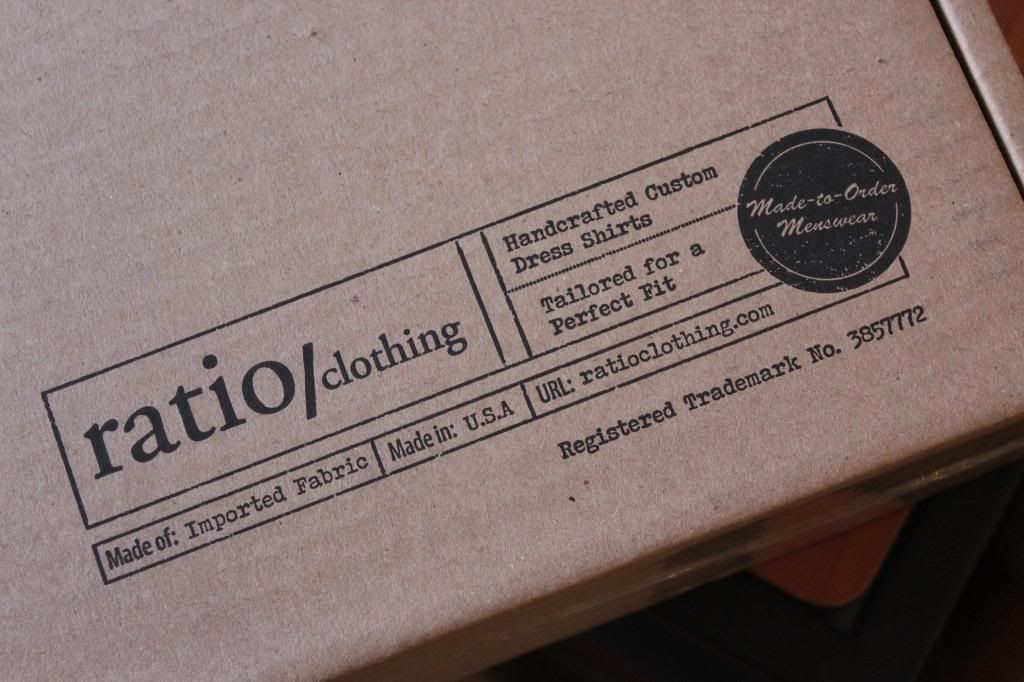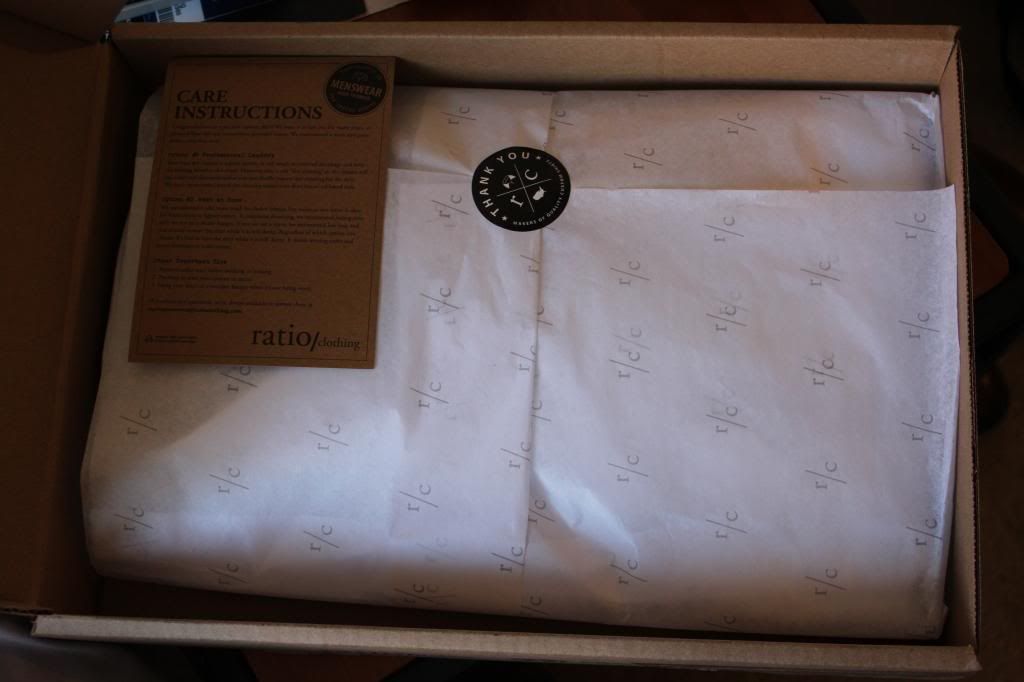 After being nearly blinded by how white my new shirt was, I collected my self and started to inspect the quality. Certainly no shirt can be perfect, but I think this one is darn close. The craftsmanship is excellent, fabric quality is great, the seams all look superb, and the cuffs, placket, and collar are all well constructed and sturdy. Oh, and the buttons, smaller and a little thicker than your average shirt button makes these a little more difficult to button the collar and cuffs; that being said, they look superb and contrast perfectly with the white of the shirt for a great appearance.
The Fit
After I was satisfied with the quality I immediately tried it on. It felt good going on and it felt even better after buttoning it up. The cuffs and collar were very comfortable, the sleeves are just the right length and overall the shirt fits very comfortably. My initial thought was to slim the shirt down a bit by the waist, but I discussed this with Eric (CEO over at ratio) and after wearing the shirt a bit more and realizing how comfortable it was I decided that it was just the right amount of slim.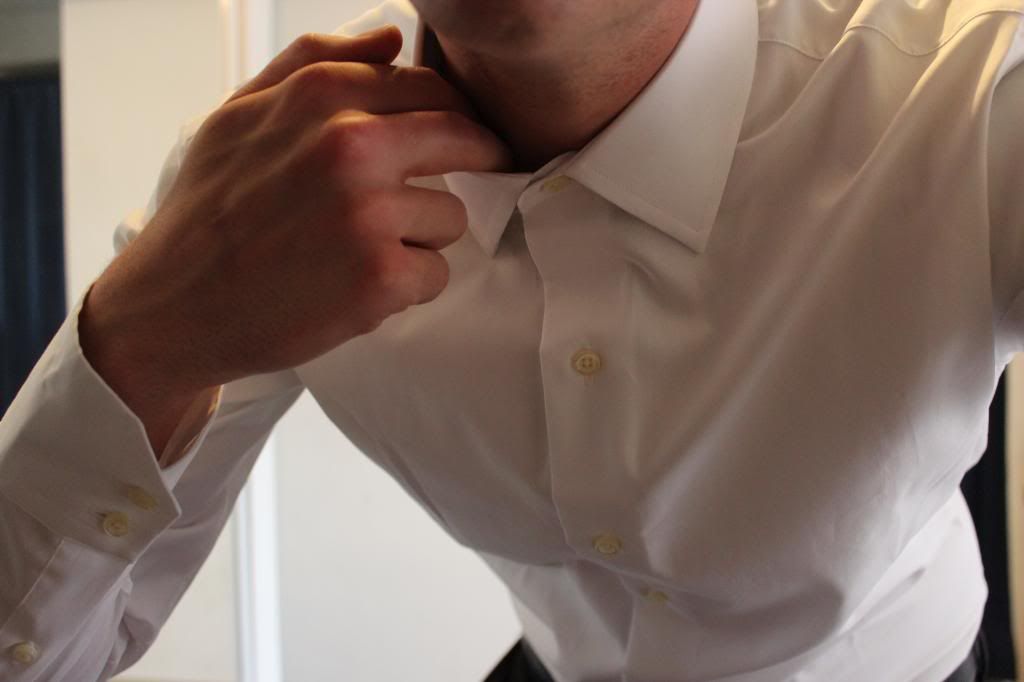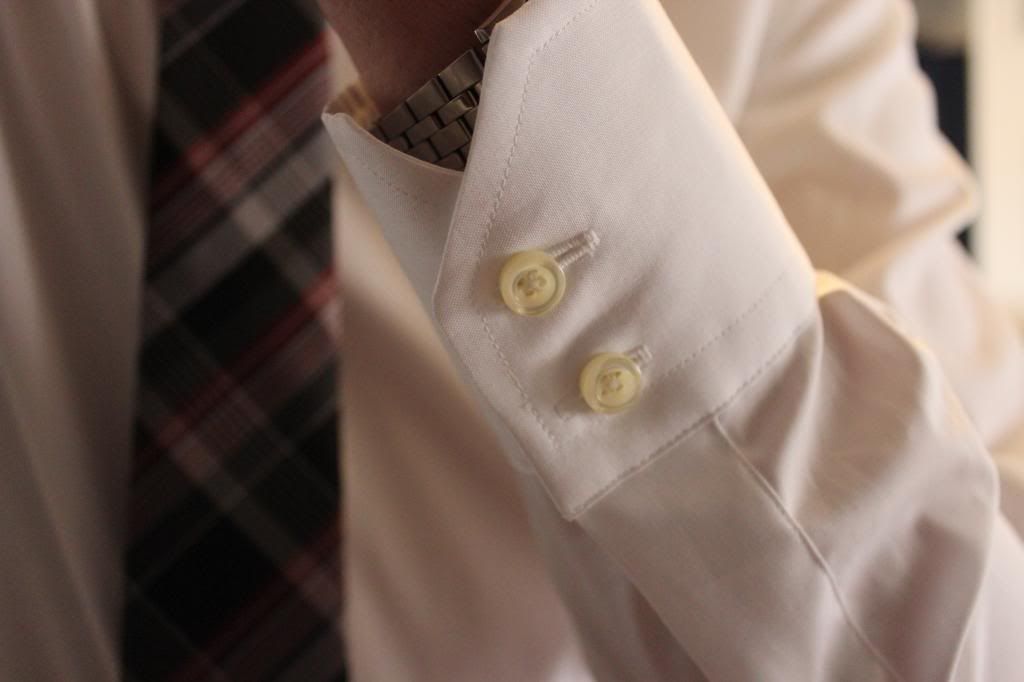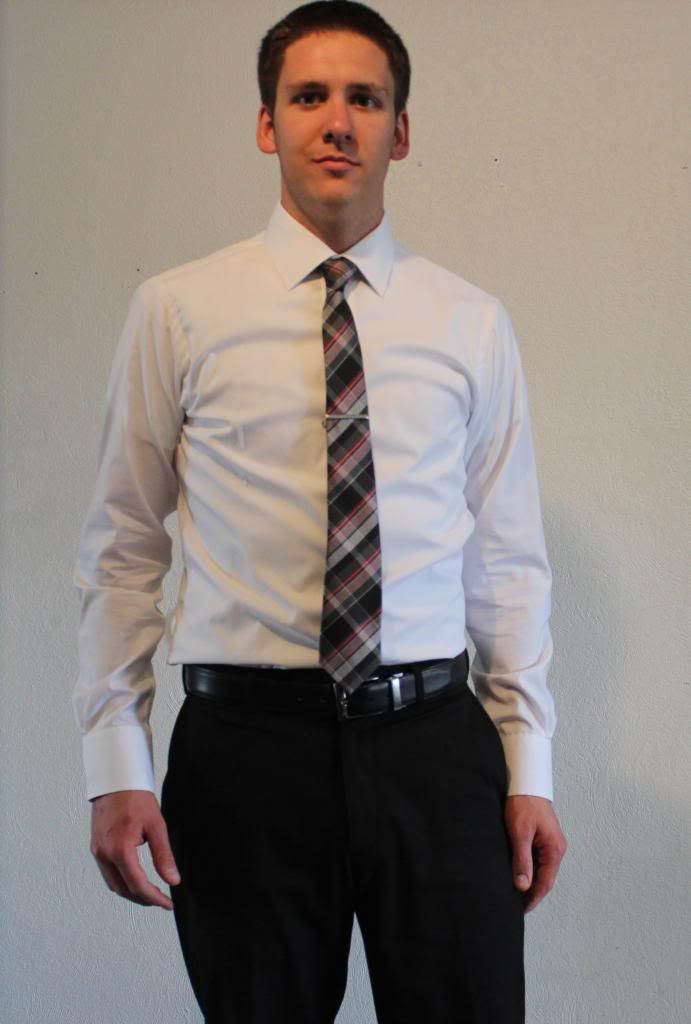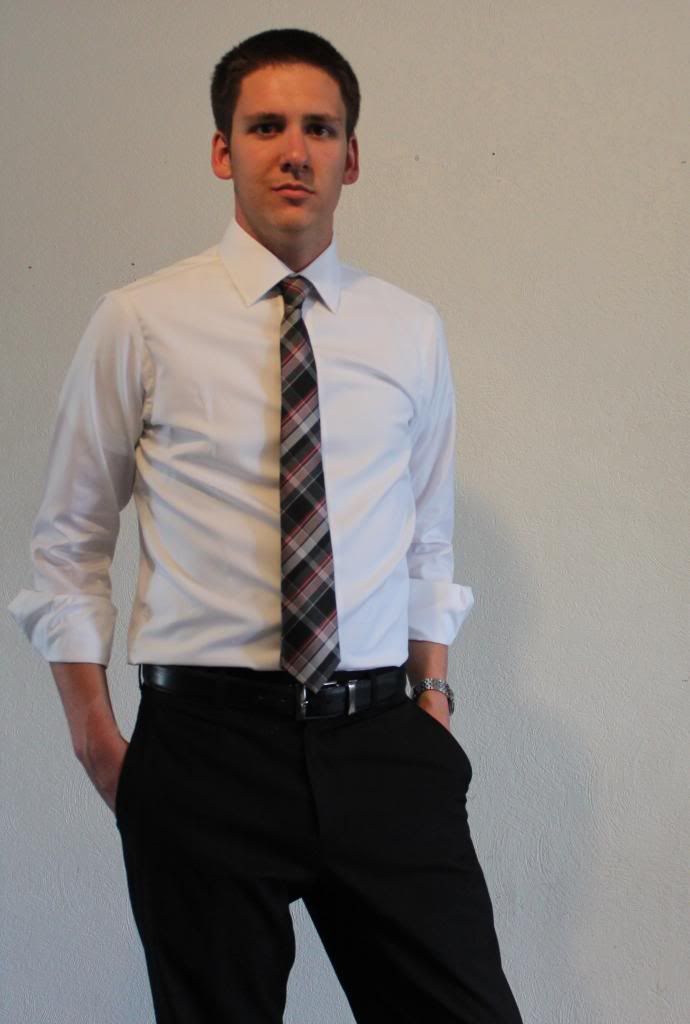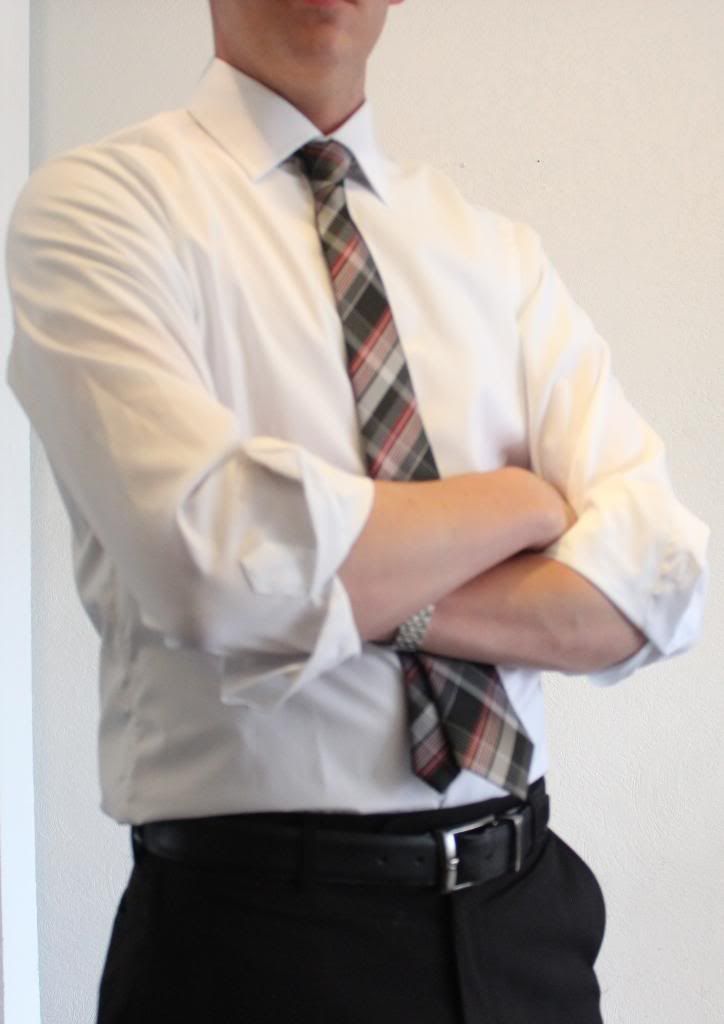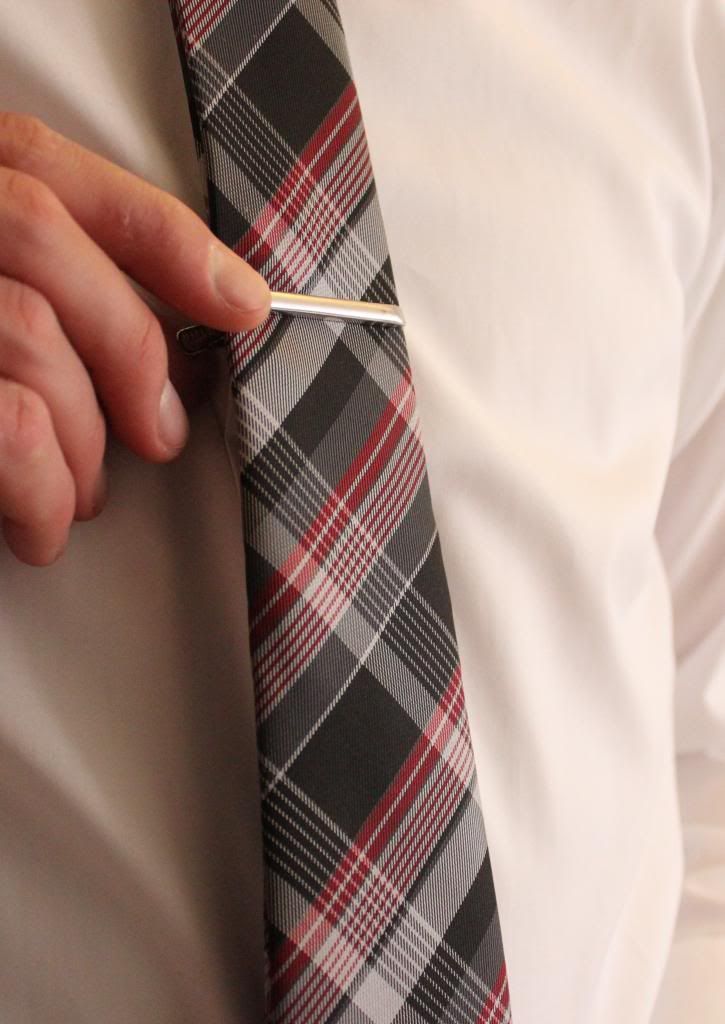 Please Note: The above pictures were taken before the shirt was laundered. Additional pictures will be added later and a link provided to view them.
Thoughts on Ratio Clothing
From the day I contacted Ratio Clothing and was replied to by the CEO, I knew that I was going to be in for a good experience. Little did I know it would be a phenomenal experience. Eric was great to work with and you could tell he truly cares about the products his company produces and he cares even more about his customers. It's one thing to care about the product you are making though, it's a completely different thing to have a product that brings your customers back… and that is just what Ratio Clothing is doing. They have an excellent process to order your made to measure shirts and it is backed by a phenomenal product that should meet anyones standards.
Endorsement: Made to Review highly recommends Ratio Clothing if you are looking for great fitting custom dress shirts of exceptional quality. If you don't believe me I would dare you to order one, but I don't want it to be my fault when you get so hooked that you end up spending all your money at Ratio Clothing.