Bespoke Online Shirts
Neronote has been so kind as to offer me a shirt for review from them. At first glance, Neronote has a great looking website and it holds true to that with many features to offer. They have a lot of helpful shipping and customer information available, guides to how to utilize the features of the site, and of course, the actual selection and design process of your very own made to measure shirt. They have some nice looking collections that you can choose a shirt from and then design from that or you can go ahead and start from scratch. One remarkable aspect of Neronote is their fabric selection. They offer 1,865 different fabric choices, ranging in price from $103.19 (€79) to $717.10 (€549). I don't know about you, but in my opinion that is a crazy amount of fabric options! One thing I did not like about their site was the loading time. I felt like every time I clicked a different link or went to the next step of the design process I was waiting for it to load. Don't get me wrong, this is by no means a deal breaker as the site was still very functional, it was just a little annoying to have to wait in this instantly gratified world we live in.
Create your Shirt
The order process is very self-explanatory and easy to navigate. Just like many other sites, first you choose your fabric, then your customizations of the shirt, followed by entering your measurements. One important thing to note as I don't see this on all the sites: the sorting features for the fabric are phenomenal. You can sort by color, design, material, or nine other options (I suppose this is a must if you have upwards of 1800 fabrics though). Anyway, below are the details of the shirt I have ordered. According to their site the process takes about two weeks to create the shirt and then 3-4 business days for shipping. On their customer care section Neronote mentions that if the shirt is defective or wrong in any way (or even if you screwed up your own measurements) they will do their best to remedy the situation by way of alterations or replacing the product for you.
100% pure cotton Zephyr double twisted
Design: Checks
Colour: Green
Collar: Regular straight point collar
Sleeve: Long sleeve
Cuff: Two buttonhole angled
Pocket: 1 angled pocket
Contrast Cuffs and Collar band: Gray Flannel
Monogram on Cuff: MTR (Gray)
Placket: No
Fit: Slim
Stitching: English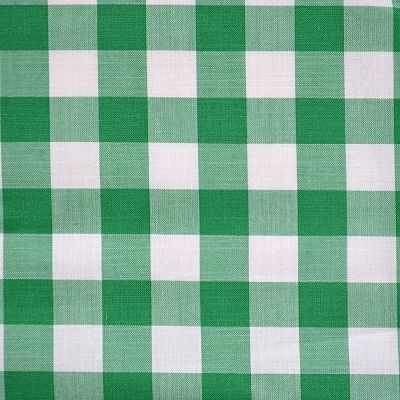 Overall Thoughts
So far so good. I am impressed with the Neronote site and their ordering process. They offer a lot of customization and fabric choices and the process is rather convenient. Their price is comparable to many other made to measure shirt companies (at least their lower cost shirts). I would imagine the shirt will be here in less than three weeks so look for a review coming then!