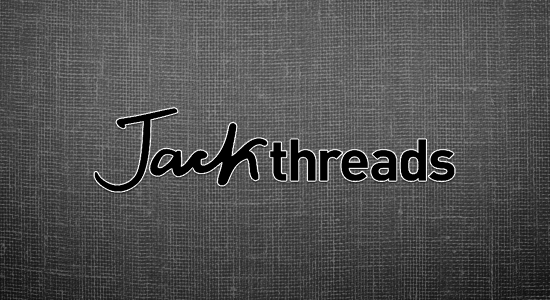 Alright, so I know that I told you this was going to be an MTM review site, and Jack Threads products certainly aren't made to measure… but I have fallen for making numerous purchases from this site (specific product reviews to follow) and think they deserve a detailed review.
Jack Threads is a members only site that offers exclusive discounts on 'top-tier street, skate, surf and contemporary fashion brands'. These items are provided from established corporations, such as Supra Footwear, and up-and-coming companies alike.

I stumbled upon JackThreads while I was searching for some reasonably priced v neck shirts. Seeing all the different options of clothing and accessories that they offered, I immediately registered for membership. Before even purchasing anything (which I did the same night) I think I browsed through everything on the site. I was absolutely fascinated by there vast selection of items, and on top of that, it was all extremely affordable.
The site is organized well, easy on the eyes, and very intuitive. As a member you have the option to receive notifications (email and phone app) about different sales they startup. So far I have been interested in many of the sales, but only bit the bullet on a few items I have been looking for… not really sure how I managed that one.
Stay tuned for reviews on some shirts and shoes I have purchased from Jack Threads.
Side Note: For future reference, the majority of the reviews on this site will be MTM related, but I will also discuss other clothing and shoe products along the way.